When Clare Waight Keller was appointed at Givenchy in 2017, she made history: she was the first woman to helm the fashion brand since 1952.
Maria Grazia Chiuri enjoyed a similar moment the year before, when she became Dior's first female Artistic Director in all of its 70 years. Karl Lagerfeld's passing, as morbid as it sounds, also allowed two women to come to the fore: Virginie Viard at Chanel, and Silvia Venturini Fendi at Fendi.
Their appointments were significant, but also sobering: despite catering largely to women, the fashion industry is still sorely lacking of them.
A study by Business of Fashion revealed that 40 per cent of womenswear fashion brands were designed by women, and only 14 per cent of major fashion brands were headed by them. Yet it's not like there isn't a demand for them. Just recall the vehement protests from Céline fans when they found out Hedi Slimane was replacing Phoebe Philo, so often called a "woman's designer" and whose comeback is eagerly anticipated. Or, consider the popularity of Miuccia Prada's designs amongst both men and women.
While there are contemporary female designers that have been in the spotlight, a handful of them are buoyed by their celebrity status (Rihanna, Victoria Beckham, the Olsen twins, and Kim Kardashian if you're counting undergarments). In honour of International Women's Day, we take a look at some of the other emerging designers worth noting — not for their names, not for their gender, but for their creativity and potential to shape the future of fashion.
Grace Wales Bonner
Miuccia Prada is often regarded as fashion's most intellectual designer, but Grace Wales Bonner is just as worthy of the title. The London designer's collections are deeply rooted in art and cultural research. She even wrote a dissertation alongside designing a collection for her graduate project in Central Saint Martins. Yet you don't need a Master's degree to appreciate her masterful tailoring, or the fact that she is bringing her African heritage into the world of luxury. The industry certainly sees her potential; in 2016, she was awarded the €300,000 (S$466,974) LVMH Prize.
Bethany Williams
While several luxury brands are now employing sustainable practices (Zegna, Maison Margiela, to name a few), Bethany Williams has been way ahead of them since she founded her namesake label in 2017. The British designer's streetwear is crafted from recycled materials, and they often go back to the streets. With every collection, Williams works with a nonprofit organization (think women's shelters or food banks) and gives a portion of its proceeds to them. Fashion that is sustainable and socially-conscious? Bethany Williams is the woman who can do both.
Susan Fang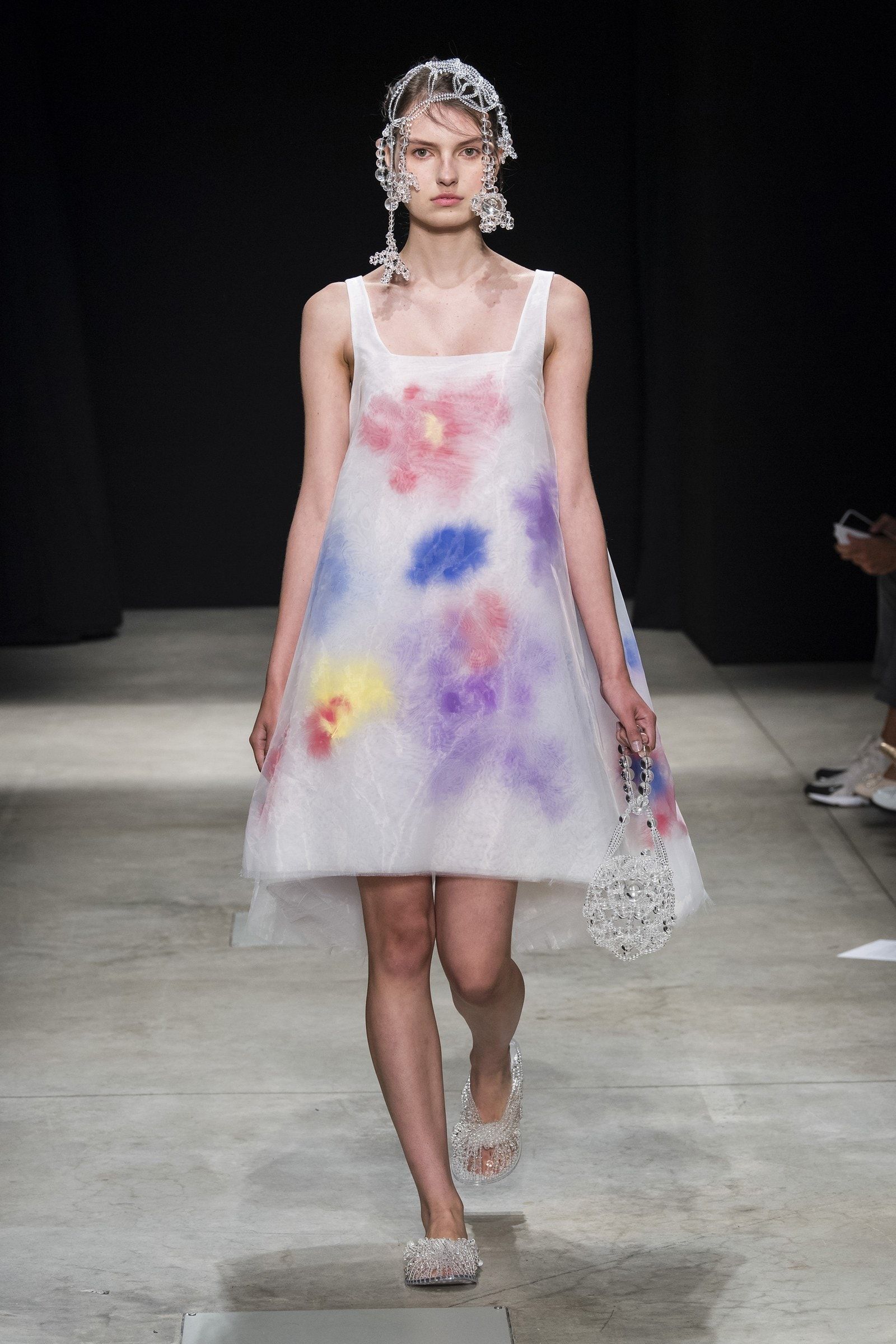 While Iris van Herpen has her fascination with science, Susan Fang has her mathematical leanings. The Central Saint Martins graduate is part of the new generation of Chinese designers that are making waves across the industry, but Fang stands out with her unconventional approach to design. Her eponymous brand, founded in 2017, employs an air weave technique that Fang invented. Its creations are just as impressive: three-dimensional knit garments that can shrink and stretch to their wearer's body. Fang is also as eco-conscious as she is innovative, using biodegradable materials for her signature beaded accessories.
Dilara Findikoglu
Fans of Alexander McQueen will find Dilara Findikoglu's fantastical designs extremely appealing, infused as they are with occult and religious symbolism, as well as a punk attitude. Like Lee, the Turkish designer also uses her fashion shows as an important storytelling device for her collections. She has staged dramatic presentations in a strip club, a church and most recently, a Victorian library. Echoing the methods of her peer Marine Serre, Findikoglu also incorporates everything from upcycled vintage garments to deadstock and organic materials. You'd be hard-pressed to find another young designer with a sartorial language as rich as Findikoglu who is just as sustainably-minded.
Shiva and Shirin Vaghar
Like Findikoglu, Tehran-born sisters Shiva and Shirin Vaghar are putting Middle Eastern fashion on the map. Unlike Findikoglu, they are doing so with elegant minimalism, as offered by their brand, Vaqar. Citing Yohji Yamamoto and Rei Kawakubo as influences, the self-taught designers aim to reinterpret traditional Iranian clothing — especially the veil, which they want to be perceived as a garment that women choose to wear. Having been shortlisted for this year's LVMH Prize, their mission might be realized sooner than they think.
Jump To / Table of Contents