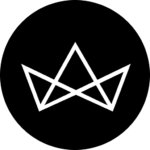 Valentino's pre-fall show in Tokyo, the best dressed at the Soul Train Awards, and more fashion news
The fashion world (and much of China) was abuzz last week when Dolce & Gabbana cancelled a 300-model-strong runway show in Shanghai after a controversial ad campaign and some insensitive Instagram messages from co-founder Stefano Gabbana. It drew some comparisons to last year's Victoria's Secret Fashion Show that happened in the same city, but that extravaganza didn't draw as much flak.
Just a hop and a skip away in Tokyo, Valentino is getting ready to stage their first-ever co-ed runway show for their Pre-fall 2019 collection. And on the other side of the world, the moguls of soul are parading for their biggest night out. Keep reading to catch up on your essential fashion news.
Valentino to show both mens and womenswear together for the first time in Tokyo
Over the weekend, you might have seen the posts from a bevvy of fashion influencers at the Tokyo digital art museum, teamLab Borderless. They have descended on the city for Valentino's pre-fall presentation happening on November 27. The show will be the first time the maison is showcasing both mens and womenswear together on the runway. For the following two weeks, the Valentino store at Ginza Six will be transformed into a concept store dreamt up by Pierpaolo Piccioli and Sarah Andelman that merges art, music, photography, and more.
So far, we have seen the creative installations from British artist Thomas Webb, Japanese photographer Monika Mogi, and designer Masayuki Ino.
The Valentino Pre-Fall 2019 show will take place on November 27 2018 at 7PM. Watch it here.
A preview at Yoon Ahn's Ambush and Nike's upcoming collaboration
"A year and a half in the making…" mused Yoon Ahn when teasing her collaboration with Nike, and we can only imagine the anticipation building for the jeweller to both her own label Ambush and Dior Homme. During a recent photo shoot for the collection, she shared some to alleviate the suspense of hypebeasts and baes waiting to cop something. Pieces from the capsule include a reversible green fur jacket, a white Air Max 180, reflective track pants, and a plain white tee-shirt—all emblazoned with the classic Nike Swoosh.
The collection will feature both mens and womenswear and is slated to drop during the first week of December.
The best dressed at the Soul Train Awards 2018
Award ceremonies are always a blast for both attendees and spectators. The celebrities get to be styled in the latest fashions, and those of us sitting at home get to enjoy the one night where outrageous outfits will set the trend for whats to come. For soul music's biggest night, the Soul Train Awards is the evening where the voices behind our favourite soul jams get recognised both on and off-stage. We saw some fantastic suiting from the ladies, while boxer Floyd Mayweather flexed in the seats with his US$18 million (S$24.7 million) "Billionaire" tourbillion that's encrusted with 260-carats worth of diamonds. Click through the slideshow below to take a look at our picks of the best dressed on the event's red carpet.
Dolce & Gabbana cancels Shanghai show amidst an Instagram controversy
Unless you have literally zero interest in fashion, you would've no doubt heard about Dolce & Gabbana's scandal that erupted last week. In case you need a recap: To promote their upcoming fashion show that was set to take place in Shanghai, the D&G released an ad campaign that was not so well received with their Chinese clientele. Adding fuel to the fire were some offensive exchanges on Instagram between Stefano Gabbana and some Instagrammers that were reported by Diet Prada.
The resulting fallout was massive. Many Chinese celebrities distanced themselves from the brand, and retailers like Yoox Net-a-Porter and Lane Crawford also Dolce & Gabbana off their shelves over the weekend. This was all despite an apology video from both Domenico Dolce and Stefano Gabbana. One takeaway from this entire incident? Do not mess with the Chinese, as they're a force to be reckoned with.