It's been a while, but yet another fashion designer is beefing with Virgil Abloh.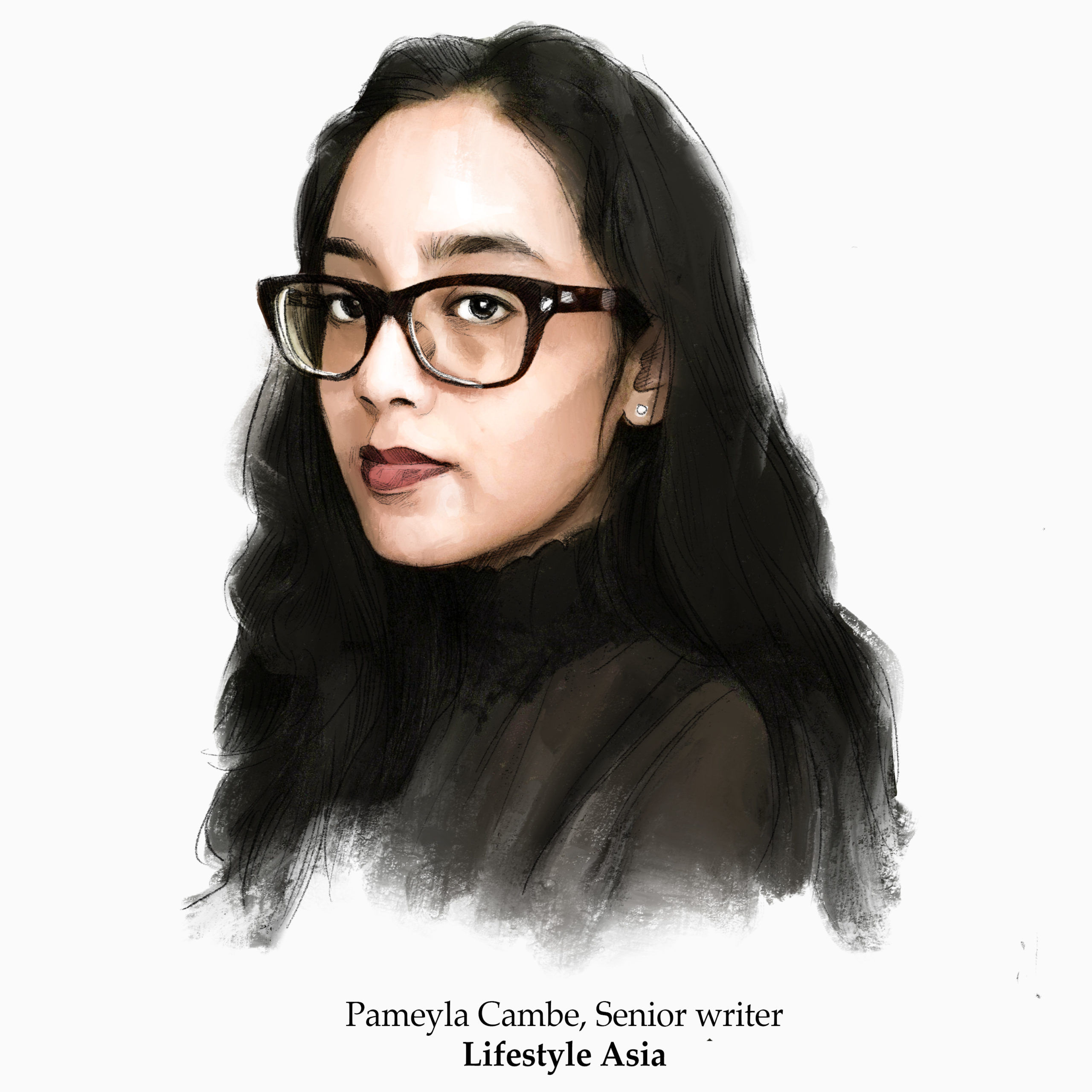 This time it's Walter Van Beirendonck, a Belgian fashion designer who has accused Abloh for ripping him off. On Instagram, he shared a side by side comparison of his 2016 menswear collection, and Abloh's latest one for Louis Vuitton, shown in Shanghai.
It seemed straightforward enough. On social media, people started calling to cancel Abloh, who designs for both Off-White and Louis Vuitton. But then streetwear blog Highsnobiety added to the noise by framing The Great Virgil Boycott as racist.
Racist? People are upset purely because Abloh is a copycat — he just happens to be Black. Race isn't at play here, right? But then it got me thinking: why do people seem to react so strongly towards Abloh when he's accused of plagiarism, compared to all the other lazy, copycat designers in fashion? When Kanye West came to Abloh's defence on Twitter, he posed the question: "Do you know how hard it's been for us to be recognised?" He didn't address the copying. Instead, he brought up the struggle that he and Abloh, both Black, have faced in fashion.
Or most of the world, really. Anyone who has done their Black Lives Matter reading would know that Western society is set up to constantly undermine Black people and their achievements. Across industries, Black people have to be twice as exceptional as their white peers to climb the same ladder. (See also: Serena Williams, Naomi Campbell, and Beyoncé.)
And Kanye understands that struggle well — he spent his early career trying to be respected by a white-dominated music industry that didn't care for Black (or "urban") artists. Even now that he's at the top, nobody really talks about Kanye's talent in music. They talk about everything else — politics, scandals, family, fashion — that makes him profitable and therefore, relevant. It's the trap of racism and capitalism: if you play your oppressor's game, you'll never truly win.
Which brings me back to Virgil Abloh. Being a Black designer, his journey was definitely harder than those of his white peers in fashion, which is dominated and controlled by white men. (Not-so-fun fact: Olivier Rousteing, Balmain's creative director, is the only other Black man to helm a luxury fashion brand.) Still, Abloh made it to the top anyway, and he did so by assimilating into — not challenging — the industry.
Across industries, Black people have to be twice as exceptional as their white peers to climb the same ladder.
When he started his label Off-White, he assembled a design team of mostly white employees. No guesses as to what his team at Louis Vuitton, where he became the brand's first Black designer in over a century, looks like.
I'm using "designer" loosely. At his Harvard lecture, Abloh admitted that he follows a "three percent approach": tweak an existing creation by three percent and call it new. Case in point: he started his first fashion brand, Pyrex Vision, by re-selling Ralph Lauren deadstock. That's why his first Louis Vuitton show felt like such a triumph, even though the clothes were unoriginal. He lined the runway with Black models, and the front row with Black celebrities. On the outside, it was an inspiring picture of Black success.
Influential fashion critics, most of whom are white, couldn't separate what the fashion show represented from what it actually presented. Nobody wanted to be the guy to ruin that moment and risk being seen as racist, so they mostly went along with (outwardly) supporting him.
[Virgil Abloh] is just one of many hacks in fashion that have found their way to the top.
So did the many sheep that follow fashion. Abloh's lack of originality, obvious to the trained eye, went unchecked by the masses. And the fashion world didn't care, because he continued to sell out Nike shoes and Louis Vuitton bags. Just like Kanye, he climbed the ladder by proving his profitability, not because of his talents.
But he's just one of many hacks in fashion that have found their way to the top. Balenciaga's Demna Gvasalia could sell thousand-dollar Ikea bags, along with outfits that resemble what homeless people (have no choice but to) wear. Jacquemus can sell pricey micro handbags that can only fit a pair of AirPods with poor sound quality. And Virgil Abloh can sell thousand-dollar masks (which has been the most in-demand men's product of 2020, according to Lyst), among many other overpriced, overhyped items. Strangely, though, people now seem to care that they've been duped — but only by Abloh. To be fair, unlike the lesser-known designers who've dared to call Abloh out before, people care about what Van Beirendonck has to say — he's one of the Antwerp Six, the sacrosanct sextet of avant-garde designers like Dries Van Noten and Ann Demeulemeester.
Still, if people truly cared about creativity, why not boycott all the other (white) designers from top brands that have stolen ideas, while they're at it? Surely, in a world so obsessed with productivity, people are able to multitask?
If people truly cared about creativity, why not boycott all the other (white) designers from top brands that have stolen ideas?
In fact, I would refer them to Demna Gvasalia, whose entire disruptive approach to fashion borrows heavily from his former mentor, Van Beirendonck. (The latter doesn't seem to mind, though.) Having offered designs that ripped off Maison Margiela, Ikea and a souvenir company, you could even say that Gvasalia follows Abloh's three-percent rule. Both also share a penchant for irony. The two are pillars of modern fashion precisely because they've managed to capture the zeitgeist of our times, often referred to as the "Age of Remix". Except, of course, Gvasalia is white, so he's considered a genius. The difference in how these two similar designers are perceived is best outlined in a particular Raf Simons interview. When asked about his thoughts on Abloh: "He's a sweet guy. I like him a lot actually. But I'm inspired by people who bring something that I think has not been seen, that is original."
As for his thoughts on Gvasalia? "I think he knows what he is… I think he's a smart one. I don't think you can compare him at all to the guy from Off-White. So I cannot talk about these people in the same way."
[Abloh and Gvasalia] are pillars of modern fashion because they've managed to capture the zeitgeist of the "Age of Remix".
He's right: people cannot talk about the two in the same way, and that has a lot to do with race. Abloh and Gvasalia both broke into the hallowed grounds of luxury fashion through untraditional methods (and a lot of intellectual property theft). But fashion's old guard — from editors to designers — react to them differently. They're eager to dismiss Abloh or pin the death of creativity on him, but in the same breath, celebrate Gvasalia for transforming fashion. After all, these purists hold on to the only vision of fashion they know: white.
Under the Instagram comments for Highsnobiety's post, people insist that this whole hoo-ha isn't about race. (Interestingly, Van Beirendonck hasn't filed a lawsuit yet.) But as long as they're still somehow supporting the exploitative, billion-dollar fashion machine, it's hard to believe that it's about creativity, either.
And it's even harder to believe that the boycott will actually be successful. Virgil Abloh has been mounted on the stake many times before, but never actually burned. In fact, the people calling him a clown now are likely the same people who "cancelled" him for his US$50 donation to Black Lives Matter in July, but then made his Air Jordan 4s sell out a month later. So the question becomes: who's really the clown here?
Header photo credit: Getty Images