This evening, Burberry will take to the great British outdoors to stage its Spring/Summer 2021 collection.
It will be the first runway show from the luxury brand since the pandemic hit, so Burberry is doing things differently. For one, while the show will take place physically — both Burberry's team and models will be there — there will be no audience present.
Instead, we'll get to watch as the latest collection from artistic director Riccardo Tisci is unveiled digitally. "We have all yearned to reconnect again," said Tisci. "For this show, I wanted to celebrate these feelings by bringing our community together in a creative experience that takes place within the beautiful, natural landscape of Britain."
In another first for Burberry, Tisci has also invited an artist to collaborate with him on the show. Specifically, Anne Imhof, a visual and performance artist hailing from Germany. Imhof is known for her irreverent, multimedia installations that draw on subcultures, nightlife and millennial anxiety. And she's no stranger to fashion: she counts Vetements and Balenciaga stylist, Lotta Volkova, as one of her friends.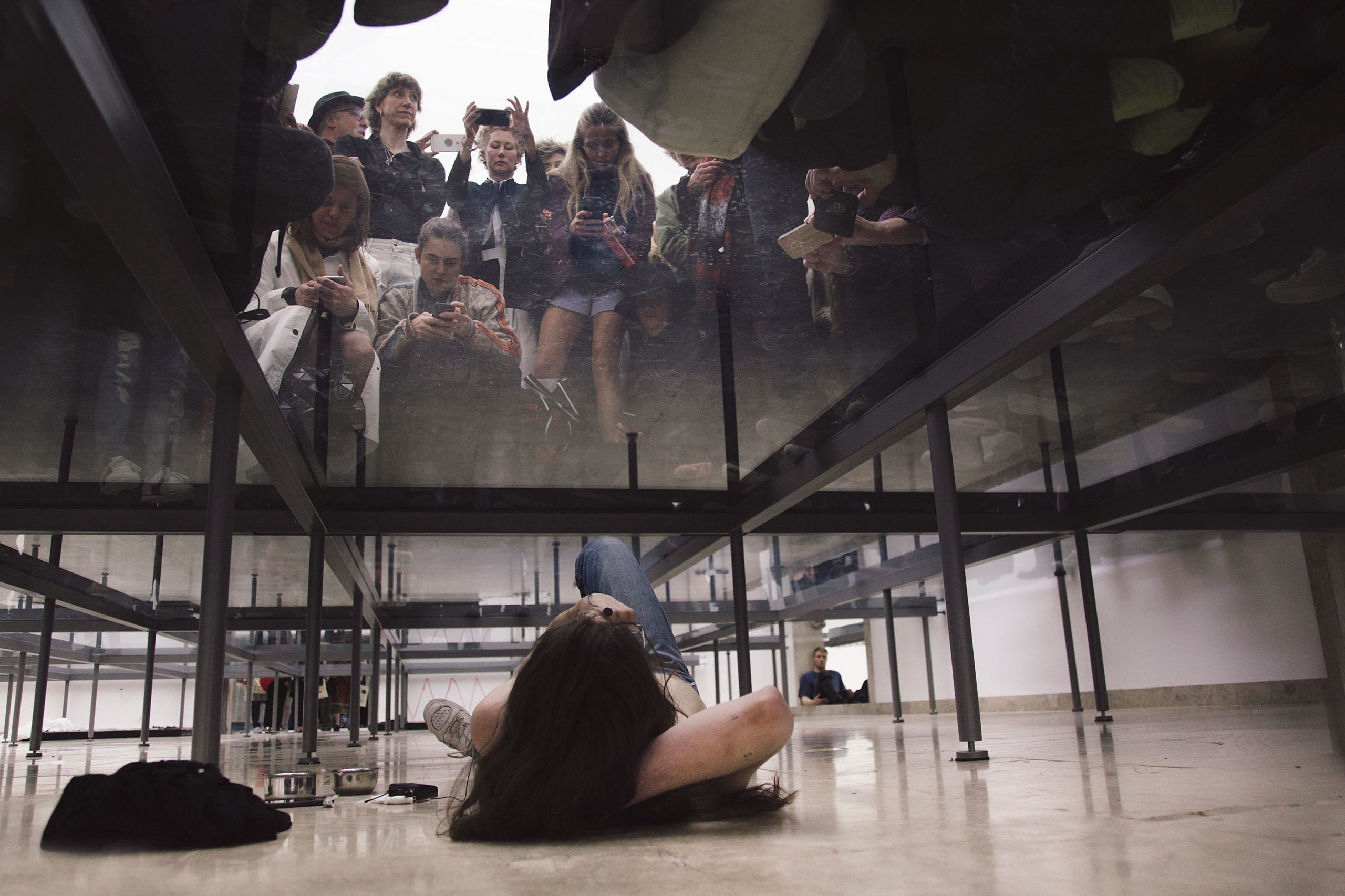 It'll be interesting to see what Tisci and Imhof dream up for the Burberry show — especially when it goes live on Twitch. It'll mark the first time that a luxury brand is teaming up with the global streaming platform, and the second time that Burberry is linking up with the gaming world. (Its new store in Shenzhen was designed in collaboration with Tencent, the Chinese video game company.)
Streaming a runway show on Twitch is hardly a surprising decision; gaming, as we've shown, is fashion's current obsession. (Also, we live in a time when TikTok is hosting its own Fashion Month, so anything is possible.) But it's also a practical choice: Burberry will get to use Twitch's Squad Stream function, allowing viewers on the platform to see the show from multiple angles, as well as chat with each other.
If you don't have a Twitch account, fret not. You can stream the show the good old-fashioned way through the video below. Tune in to see the show when it goes live today, 17 September, at 8.00pm (Singapore time).
Header photo credit: Getty Images