Long before the marketing tagline "diamonds are forever" became conventional wisdom, the turquoise had already earned an equally powerful reputation.
The December birthstone, which happens to be one of the oldest stones known to man, was favoured by the ancient Egyptians. Their Pharaohs proudly adorned themselves with the gem as a form of protection, even in the afterlife.
In Persia, the sky blue stones that were mined in the copper-rich mountains of the Khorasan Province (now a part of northeastern Iran) became the most precious kind in the world; they represented the heavens across mosaics in the domes of Persian palaces and mosques.
The western world embraced the stone just as much as the East. By the time the gem made its way to Europe, it went by "turquie" — French for "Turkish", named after the people who traded them.
The English writer Jane Austen famously owned only three pieces of jewellery, two of which were made with the gem. She was ahead of her time, in terms of taste; two decades later, Queen Victoria would give each of her bridesmaids a bird-shaped brooch made of turquoise, sparking a bridal jewellery trend in the 19th century.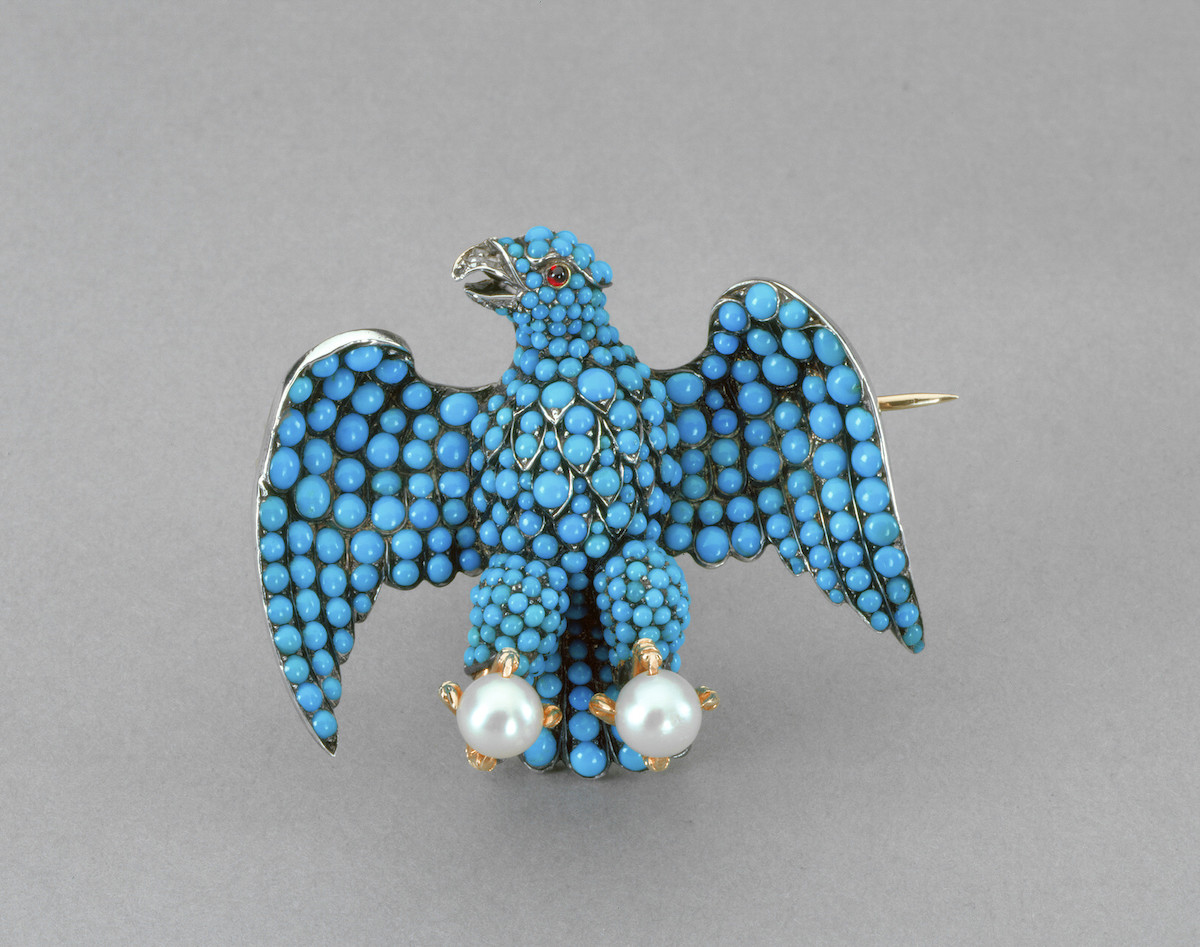 It was around this time that Charles Lewis Tiffany first encountered those jewels in robin's-egg blue, a colour that he trademarked as "Tiffany Blue" for his namesake jewellery empire in New York.
He wasn't the first American to be enamoured by the stone, though. Like the Egyptians, Native American tribes had used turquoise to make their amulets. They mined the gem in New Mexico and Arizona, the latter being home to the "Sleeping Beauty turquoise". Today, that clear, intense blue stone is considered the finest of its kind, now that the aforementioned Persian mines have diminished.
In spite of that, the allure of the turquoise has endured in the last century. It was a hit in the roaring '20s, mostly because it suited the exuberance of the Art Deco movement.
It became a postwar staple, too, for which we have Tiffany & Co. to thank. Their jewellery designer, the legendary Jean Schlumberger, was a big fan of the stone; the turquoise tassel necklace he made for former Vogue editor Babe Paley in the 1950s effectively brought the stone back into fashion.
The gem rode out its popularity in the two decades that came after — it had a bohemian appeal that spoke to the hippies — but it is now being given a second life. On the red carpet, it has been spotted on the likes of Rihanna, Heidi Klum, Megan Fox and Eva Mendez.
Modern jewellers still play with the precious stone, as you'll see in the designs below. Consider them as gift ideas for that December-born friend of yours; they can be a poetic way of showing that you want your bond to last as long as the beauty of the turquoise holds (hint: a very, very long time).
Header photo credit: Getty Images