Bigger isn't always better. Just ask Chanel, which has just unveiled the latest additions to its Coco Crush fine jewellery collection. Enter Coco Crush Mini, a new range of rings that are slimmer than the first designs unveiled in 2015 — but no less chic.
Like the rest of the Coco Crush line, the Coco Crush Mini rings feature a quilted detail as a nod to the French fashion brand's love of the matelassé pattern. The rings come in 18k yellow gold, white gold and beige gold. Some of them are adorned with diamonds, but you'll find that the rest of the rings make a minimalist statement all on their own.
Not that you have to wear them alone. In fact, the beauty of the Coco Crush line is that you can freely stack designs together to your hearts content. With their slimmer bands, the Coco Crush Mini rings make it even easier to do so. Sandwich a diamond-studded design in between two unembellished rings and you have yourself a bold — but not flashy — jewellery look.
Chanel's new assortment of jewellery offerings also includes the new Coco Crush Ear Cuff ($6,500). Like last year's Quilted Motif Earrings, the quilted ear accessory has no clasp. Instead, it sits securely on the top of your ear — pierced or not — thanks to an innovative hinge mechanism designed by the Maison.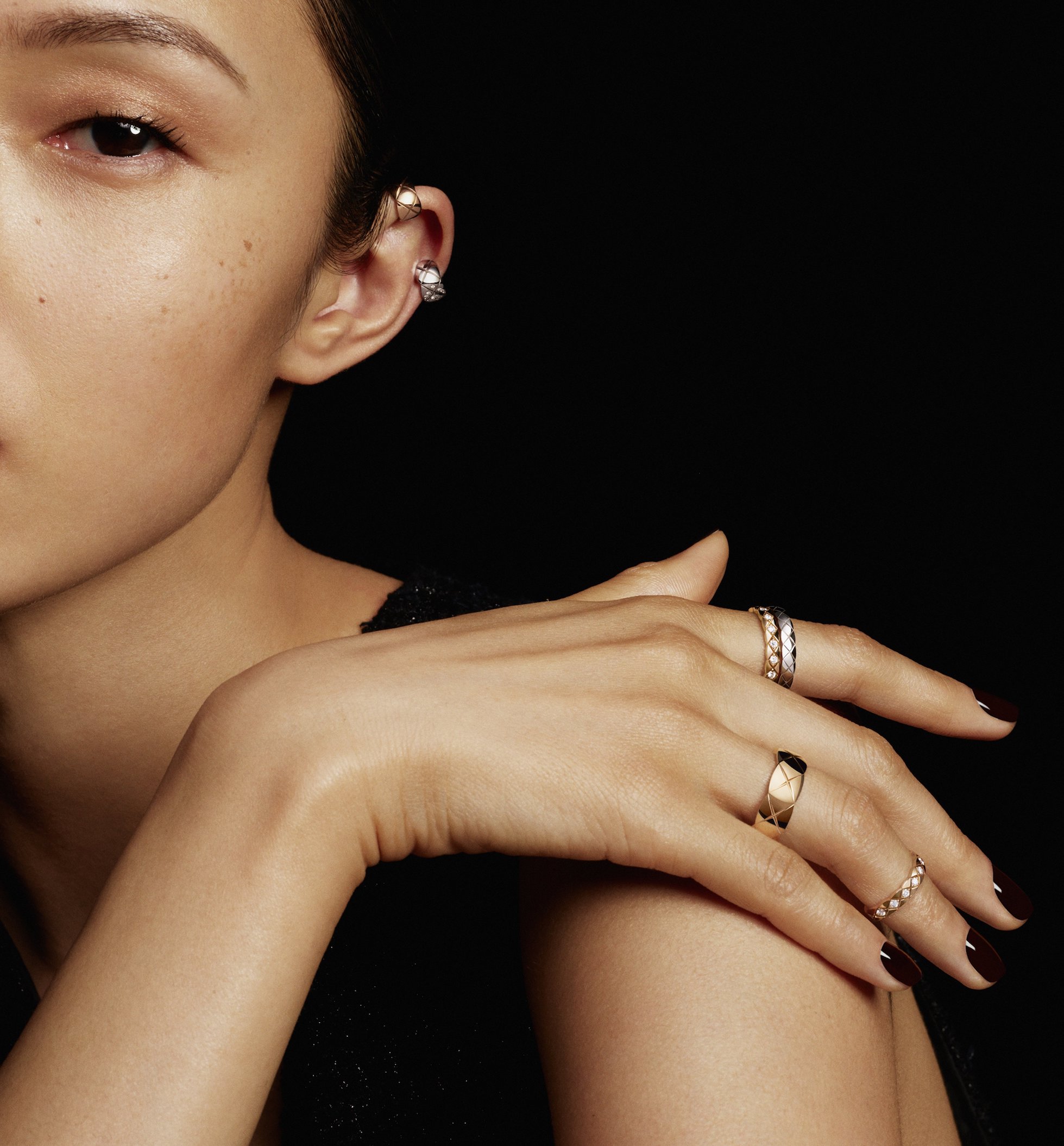 Also exclusive to Chanel is beige gold metal, found in both the Coco Crush Ear Cuff and Coco Crush Mini rings. The French house's use of the metal is in tribute to its founder Gabrielle Chanel, who once said, "I go back to beige because it's natural."
The quilted pattern central to the Coco Crush fine jewellery collection dates back to the 1920s, when Gabrielle Chanel first used the equestrian-inspired matelassé motif in her couture collection. It has since become an icon of the house, just like its signature tweed fabric, which Chanel dedicated a jewellery collection to early this year.
The Coco Crush collection is now available in the Chanel Watches & Fine Jewellery Boutique and Chanel fashion boutiques.