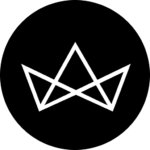 Singaporean jeweller Choo Yilin draws on The Majestic KL's glamour in latest capsule collection
Within a decade since her debut, Singaporean jeweller Choo Yilin has nailed down a reputation for modern Peranakan jewellery and reintroducing jade's beauty to a younger generation.
But in a recent collaboration with The Majestic Hotel Kuala Lumpur and the Eastern & Oriental Express, the Singaporean jeweller has taken a different route from her design ethos.
"Different, but still natural," Choo said at a media preview at The Majestic Hotel. Because unlike previous collections, her latest project 'A Vintage Honeymoon' is inspired by properties and spaces. Yet, like her continuing oeuvre of work, her four-piece collection still draws in a conversation of heritage and culture.
It's far from literal translations of architectural design cues for the collection. Instead, Choo went for a reimagining of jewellery from the 1930s, capturing the romanticism and Asian essences of the properties.
"It was the mood we had in mind," Choo added. "Stepping into The Majestic, you see this European heritage. You leave 2019 for the 1930s, a magical world filled with opulence from lighting to textiles."
"That is a part of our heritage. The fact that I'm here in the hotel, speaking to you in English is a reflection of our colonial heritage."
Choo continues to draw reflections from a curry puff (she swears by the puffs served at E&O): a pastry so often associated with Singapore and Malaysia, but also equally reminiscent of beloved the Cornish pasty miles away.
A marriage of pearls and jade
Like her musings, A Vintage Honeymoon is a melding of colonial history and Asian heritage.
The collection sees flashes of influences from vintage European designs, with cabochons and seed pearls. Sautoir necklaces and pearl halo rings, popular in the era, see new interpretations. Still, Choo manages to slip in her signature touch with each creation as a piece of ice jade or a tasteful addition of her brand's logo.
Take for instance the collection's pièce de résistance: the Seed Pearl Ring, which features a halo of freshwater seed pearls punctuated with small diamonds in between for extra sparkle. In place of coloured gemstones, the likes of sapphires and amethysts, the piece centres around a smooth ice jade cabochon accentuated by millegrain rose gold details. A matching pair of earrings, accompanied with detachable pearl drops, offers an elegant and versatile solution when accessorising.
The highly elaborate sautoir necklaces of tassels and charms are given a contemporary twist here as understated strings of ice jade or pearls. Beads are strung up on thin gold threads, which was a conscientious decision in the design process to create the illusion of floating gems. The distinctively Asian interpretation of the classic Western accessory is adaptable in four different styles — from a double-layer statement piece to a simple long necklace — whichever befits the occasion.
Serendipitous encounters
In all, the project took more than a year to complete as Choo pored over in great detail the final designs. If it were not for a chain of serendipitous encounters, this unlikely collaboration between hotel and jewellery brand may have never come to fruition.
YTL Hotels' vice-president of marketing, Geraldine Dreiser, came across Choo's exclusive jade creations for Singapore Airlines and had the idea of creating a capsule collection. Both of them were former classmates and reconnected at the possibility of a collaboration between brand and YTL Hotels' portfolio of luxury stays. Choo, who has stayed at The Majestic KL and E&O Express (YTL is co-owners with Belmond) before, had no difficulty figuring out her next inspirations.
"I saw a lot of similarities between our brands in the way we tell our stories. She (Choo) has a strong dedication to tell the history of where we came from and that heritage should not be forgotten," Dreiser said.
As for the collection, it was also envisioned for a historical muse: the guests who would be at The Majestic 'partying the night away in the 1930s.' Naturally, the pieces feel most at home at the Art Deco-esque interiors of The Majestic KL and E&O Express. But for Choo Yilin fans and for previous guests of these properties, A Vintage Holiday is a nostalgic souvenir of a time long past.
Choo Yilin's A Vintage Holiday is now available at the Choo Yilin Flagship Boutique in Mandarin Gallery as well as on www.chooyilin.com.