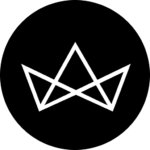 Coco Chanel's love affair with Russia is immortalised in the brand's latest high jewellery collection
Gabrielle 'Coco' Chanel has never once stepped foot in Russia. Yet, miles away from Paris, the country's rich treasury of motifs and crafts continue to inspire her and her fashion house for years to come. 
It first surfaced as a brief and intense love affair with the Grand Duke Dmitri Pavlovich, a young man cast into exile after assassinating the infamous Rasputin in the 1920s. Then came the throes of artists fleeing from the impending Russian Revolution. She counted legendary composer Igor Stravinksy and art patron Sergei Diaghilev as close friends, then took on members of the Russian nobility under her employment.
As imperial Russia came to a crashing halt, Chanel — and like many other Parisians in the early 20th century — kept a keen fascination to the grandeur and magnificence of the country's culture. 
Nearly a century later, the fashion house revives her passion in its latest haute joaillerie, Le Paris Russe de Chanel. The 69-piece composition is presented in two acts, one of Russia's emblems and medallions and the other inspired by motifs from Russian decorative arts. 
The double-headed eagle, a powerful symbol of the Russian empire, comes up prominently in the collection as bold outlines or as accents to impressive diamonds and Baroque-style scrolls. Medallions are reinterpreted as scintillating rays of diamonds and gold, taking the stage as rings, necklaces, bracelets and earrings with pearl tassels — styles that harken back to the elaborate fashions of Russian nobility in the golden days of the empire.
The collection also weaves in signature Chanel motifs. The Folklore parure sees pavé silhouettes of the Chanel camellia, backed by a background deep read enamel and speckles of colourful cabochons. A collar necklace, filled with camellia buds and vines, takes on a double life as a magnificent kokoshnik-inspired headpiece.
But it is the Ble Maria tiara that gives these myriad of influences in a beautifully contemporary context. Between coils of gold, the modern-day kokoshnik is tied together by sheaves of wheat and smooth droplets of pink spinel, Mandarin garnets and tourmalines.
Discover the rest of the collection here: