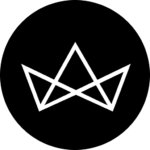 Day 04: the best jewellery gifts to put an extra sparkle in your life with this festive season
If there's one thing we need this holiday season, it's plenty of good ol' fashioned Christmas magic.
This year has been an unusual one, and has forced us to rethink not just the way we live, but also the way we interact with people. Priorities have been reshaped, and memories with friends and family have become more precious than ever. 
And so there hasn't been a greater call for love, hope, and thoughtful gestures over the past 12 months, and for that, these jewellery pieces have been designed to put the sparkle back into yours and your loved ones' lives.
Whether you're looking for the perfect accessories for your party season outfit, or simply want to show your better half how much you appreciate them, here are the best statement jewellery pieces to shop for this Christmas.
Jump To / Table of Contents