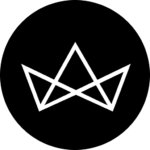 On the rocks: These Apollo and Artemis diamonds are the most valuable earrings to ever be auctioned
Long regarded as symbols of luxury and romance, diamonds have always performed well at auctions. Coloured sparklers, especially, are expected to fetch hefty sums thanks to their unusual hues and rarity. In fact, just last month, we witnessed the 59.60-carat CTF Pink (formerly known as the Pink Star diamond) achieve a jaw-dropping US$71.2 million (S$100.2 million) at a Sotheby's Hong Kong auction — effectively claiming the title of the world's most expensive diamond.
Next week sees another two coloured diamonds taking their place in the spotlight as the headlining lots at a Sotheby's Geneva auction. Dubbed the "Apollo and Artemis Diamonds", they comprise "The Apollo Blue" and "The Artemis Pink", and will go under the hammer on 16 May at the auction house's Magnificent Jewels and Noble Jewels sale. They are believed to be the most valuable earrings to ever be auctioned.
Estimated to fetch between US$38 million (S$53.5 million) and US$50 million (S$70.4 million),"The Apollo Blue" is a fancy vivid blue rock that weighs 14.54 carats, and is the largest Internally Flawless Fancy Vivid Blue diamond ever to be auctioned off. The sparkler has been cut and polished into a pear shape, and is categorised by the Gemological Institute of America (GIA) as a Type IIb diamond — a group that contains less than half of one per cent of all the world's diamonds. Talk about exclusive.
"The Artemis Pink", on the other hand, is a 16-carat pear-shaped rock that boasts a fancy intense pink hue. It is priced from US$12.5 million (S$17.6 million) to US$18 million (S$25.4 million), and is a Type IIa diamond, which belongs to "the most chemically pure type" of diamonds and has exceptional optical transparency.
Despite the two diamonds' similarities in shape and size, and the fact they're being marketed as a pair, prospective buyers have to buy them as separate lots. So if you only have enough dough to spend on either diamond, you'll just have to work the whole one-earring trend.
(Main and featured photos: Tristan Fewings/Getty Images for Sotheby's)