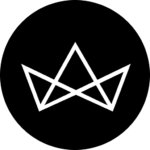 Audemars Piguet's new Royal Oak, Vacheron Constantin's reopened ION boutique, and more watch news
The past month has shaped up to be quite an exciting one for watch enthusiasts here, but there's even more that the industry can offer besides Patek Philippe's recently-culminated retrospective exhibition and IWC's ongoing one. 
The watch updates this month are just as buzz-worthy. For starters, Vacheron Constantin has a spanking new boutique that's a vast departure from their previous one. Then there's the stunning Royal Oak in black ceramic that frenzied collectors all over the world; Audemars Piguet has indulged fans by releasing a variation that's equally – if not more — covetable. 
Meanwhile, Hublot plays its part for wildlife conservation, and Romain Jerome reimagines Batman's worst nightmare as a timepiece. Here's everything to catch up on this week.