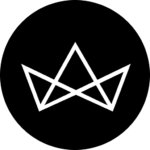 Dior's "created-to-measure" service for its Grand Bal timepiece has over 200 million possibilities
Monsieur Dior had a fascination for many things, but perhaps none commanded as much attention as grand balls did. "Parties like this are genuine works of art," he used to say. "People may be irritated by the very fact that they are on such a grand scale, but nevertheless they are desirable, necessary and important if they revive a taste for and sense of authentic enjoyment." 
It was this passion that inspired the brand to create the Dior Grand Bal in 2011, which took cues from haute couture gowns to bring the same elegance and timelessness to watches. This year, the Maison has also taken individuality into account by unveiling a new "created-to-measure" service for the model, making it possible to finally own a timepiece that's made just for you.
With over 200 million possible outcomes, it's quite unlikely you'll spot someone with the same, yet the model still remains highly distinctive with its centrepiece, the Inverse Caliber. Here, the watch's constantly moving oscillating weight is placed on the dial side instead of the back, working with the delicate ornamentations to almost create the vision of a flared gown.
If you're new to watch design, Dior has on hand a designer from the creative studio to guide you on the right path. The options are, after all, immensely overwhelming. In a prestige coffret, each of the elements are displayed neatly, alongside a tablet that simultaneously puts together a complete look of the watch.
Exoticness is key here — the rotor and dial can be had in beetle wings or a variety of bird feathers such as peacock or Jay, while gemstones such as opal, malachite, and even pearls are included for flair. 
Otherwise, they can be inlaid with exquisite marquetry, or hand-painted with a lustrous coating of lacquer. Decorating options that are equally visual include a rotor that's finely latticed or sun-pleated; the former can be gem-set for an enchanting lace-like effect.
Even the back can be personalised with an engraved message or your favourite constellation.
Depending on the extend of customisation, the Dior Grand Bal "created-to-measure" service can cost you anywhere between S$40,000 to S$260,000 — which isn't unreasonable considering the amount of craftsmanship that goes on and within the mechanical timepiece. Once finalised, Dior's workshop will require five months to work its magic on your creation — a genuine work of art that is perhaps, the most authentic extension of you.