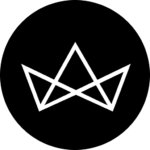 Review: Tudor's Black Bay Fifty-Eight "Navy Blue" is the most desirable diver's watch this year
If you've been keeping up with news in the horological world, there's no way you would've missed Tudor's latest drop.
Fresh out of the factory, and it's already got plenty to live up to. Dubbed the Black Bay Fifty-Eight "Navy Blue", the timepiece comes from a lineage that's already so respected and widely collected in the industry, but by the looks and feel of it, it won't have a problem fitting in.
First, a bit of history about why this timepiece is, even on paper, so special. Tudor returned to the US market in 2013 with a refreshing take on sporty and affordable timepieces, like the Heritage Chronograph and the Black Bay dive watch. So popular was the latter, that Tudor won the "Revival" Prize at the Grand Prix d'Horlogerie de Geneve for its reinterpretation of the 1954 icon. The Black Bay formed the backbone of the brand's Heritage collection, simultaneously representing Tudor's history while defining the codes of its new stylistic identity.
The Black Bay has been reimagined with colour combinations, materials and dial designs over the years, but people really sat up and listened when the Black Bay Fifty-Eight — the first true evolution of the original model — was launched in March 2018. It was sized considerably smaller at 39mm (instead of 41) and sat sleeker on wrists because it was thinner, with a black dial, gilt accents and features that made it the neo-vintage watch to have. It didn't hurt that it wore somewhat like a vintage Submariner too. No surprises that it became an instant hit; the holy grail watch spawned waitlists and secondary markets not unlike what Rolex or Audemars Piguet usually experience.
Initial thoughts
As its name quite obviously suggests, the Tudor Black Bay Fifty-Eight "Navy Blue" is enveloped in a rich shade of blue on its dial and bezel. This lovely navy blue colourway couldn't have come at a better time, considering that blue watches have been seeing a massive renaissance in terms of desirability and collectibility.
Trendiness aside, the shade of blue is also a direct reference to Tudor's "Blue Snowflake" Submariners from the mid-70s. In 1969, Tudor introduced a divers' watch in a similar colour scheme, setting the tone for the rest of the sports watches in the collection. The French Navy (aka the Marine Nationale) then adopted the look to attire their divers' watches in blue and the rest, as they say, is history. The lasting aesthetic hallmark is now recognised as "Tudor Blue".
Tudor isn't stranger to blue in the Black Bay series but this new shade — lighter than the "Midnight Blue" Black Bay and slightly more subdued than the Pelagos Blue — is stunning, and more so in person. The dial is marked with lumed accents and the iconic "Snowflake" hand, both of which when paired with the matte bezel lend textural depth without sacrificing on legibility.
Although slightly smaller at 39mm, the watch sits well on most wrists (even my gangly one) with plenty of presence, so I'd venture to say that it makes for an investable timepiece even for the ladies. On a men's wrist, it's the perfect proportions for a sports watch. It's 11.9mm thick and well-weighted without being too hefty, so if you're looking for a comfortable everyday watch that doesn't get in the way or feel cumbersome, this is it.
My loaner came with a commemorative silver-striped jacquard strap woven by Julien Faure, but it's also possible to have yours come with a "soft touch" fabric strap or riveted steel bracelet. All are equally good looking on this watch, but most achingly cool dive watches look best with a NATO strap so thats half the decision battle won. The bracelet, however, will extend its mileage to the boardroom.
Inside, the in-house MT5402 runs the show, a COSC-certified automatic movement that is currently exclusive to the Fifty-Eight line and offers 70 hours of power reserve. The no-date movement is the same one used in the black/gilt version, and bears the same robustness, precision and 200m-water resistance as the black/gilt version.
Verdict
It's easy to understand why the Fifty-Eight has become the cult favourite that it is today. Like its monochromatic counterpart, this Navy Blue iteration is perfectly sized and is a chameleon for various occasions, making it a great candidate for those seeking their first serious watch.
By theory, this is a watch that can take a beating (disclaimer: I didn't test this out), so it really wouldn't mind if you took it on all your travels, on a snorkelling adventure, or simply to the office. It will fit in just fine in a business setting, but can also add a cool athleticism to a casual beach-day outfit. Not many watches offer such versatility — certainly not in this price range — so the Black Bay Fifty-Eight "Navy Blue" truly is a gem. Tudor is also offering a five-year guarantee on all its watches sold after January 1 2020, which is transferable and does not require the watch to be registered.
There is no archetype in the history of horology that has generated more interpretations than the mid-century dive watch, but this is the one I'd be sticking my neck out to get this year.
The Tudor Black Bay Fifty-Eight "Navy Blue" retails at S$5,040 for the steel bracelet version, and S$4,608 for the jacquard or "soft-touch" strap version.