 So much can be said about the history of afternoon tea. It was first introduced by Anna, the seventh Duchess of Bedford, in the year 1840 and this pause for tea became widely adopted since. Call it a fashionable social event if you will, but we think it is a perfect excuse to squeeze in a couple more bites of food in between meals.
A visit to London is never complete without spending a languid afternoon over a cup of tea (or a glass of champagne!) and a tray of fancies. From more traditional establishments to playful setups, we guarantee that every spot on this list is one worth your afternoon.
If you're planning a trip to the city where it all began, here are some of the fanciest spots in London for a spot of afternoon tea.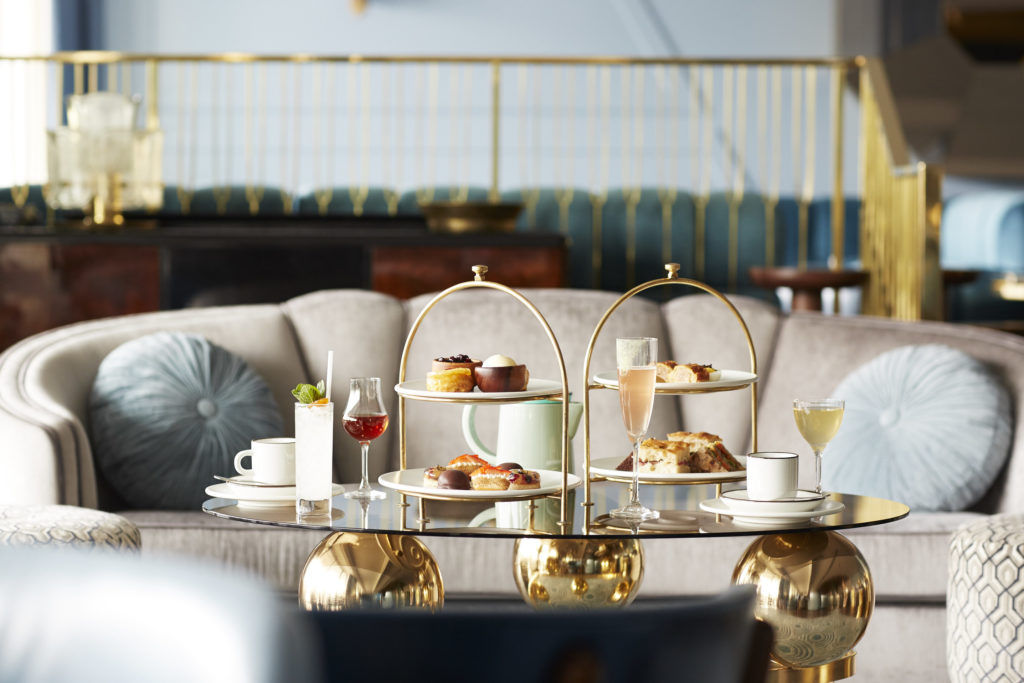 Lyaness may be known as a cocktail bar, but that should not deter you from a visit in the afternoon. The restaurant boasts views across the Thames and includes spaces for both intimate and larger gatherings. The menu features contemporary takes on the classic dishes and accompaniments, including special cocktails whipped up by award-winning mixologist Ryan Chetiyawardana himself. Our personal favourite pairing? The Carter Cobbler cocktail (Infinite Banana, Grey Goose, green tea Bianco) served with a side of sunflower salt tea cake.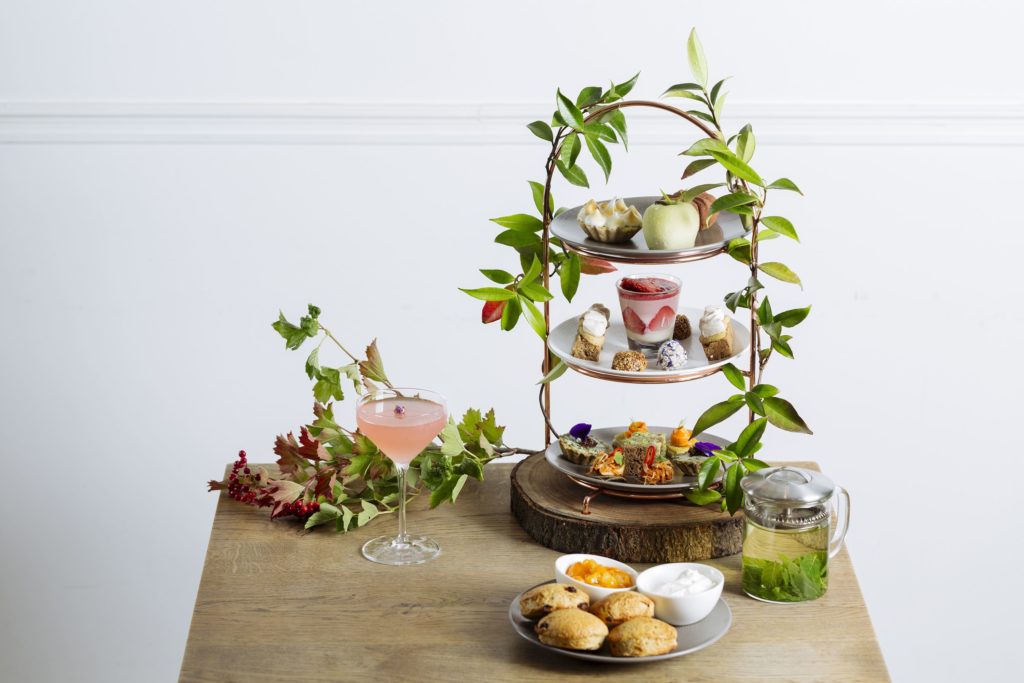 The vegan takeover is real. Farmacy is a vegan restaurant that aims to hit the spot with a menu free from dairy, refined sugars, additives and chemicals. It is also London's first restaurant to served CBD (cannabis oil for all the non-weed smokers) infused in homemade truffles and drinks, creating a whole new meaning to the term high tea. Dine at Brown's if you are looking for a slice of Britain's traditional London life. The hotel was built in 1837, and has since been a firm favourite of many politicians and British royalty — including Queen Victoria herself. The menu is a familiar one. It presents classics like the cucumber and celery salt sandwiches, baked apple cheesecake and delightfully thick clotted cream with their scones. Stop by for a warm and comforting respite from the buzz of London. Oblix is serving one (sky) high tea looking to heighten anyone's afternoon tea experience. The endless London skyline is at your disposal as you feast on a menu made using locally sourced ingredients, including fresh British honeycomb. The four sandwich options on the menu are spectacular flavour twists, but what stood out the most was the duck egg and truffle mayonnaise number. A mouth-watering menu coupled with a jaw-dropping view? Count us in.
https://www.instagram.com/p/BimTqDghpX3/?igshid=vjs2l5zxqylt If you're wondering why this afternoon tea establishment sounds like a Chinese restaurant, you thought right. Launched by the team behind Bao, this afternoon tea is unlike any other in London. it combines classics from the East and presents them in a quintessentially English tradition. 13 rare loose-leaf varieties take centre stage in the 1930s themed dining room, complete with warming rituals and imposing strict steeping time limits. Traditional delicacies from Taiwan are also featured on the menu. Crowd favourites include their fried peanut mochi and sweet potato taro dumplings.