For first-timers, a visit to the bustling metropolis of Tokyo can be overwhelming, to say the least. The city that rewards tourists with some of the best dining in the world, attractions at every turn and endless amount of intrigue can also be tough to tackle due to sheer sensory overload. At times, Tokyo can feel like multiple cities jammed into one, which makes finding the right accommodation that much more important for maximising your trip and checking off an endless list of things to see, eat and do in this city that never sleeps.
With a population of 37 million people, the sprawling capital is divided into neighbourhoods that each boast their own unique character, from the swanky shopping district of Ginza to the nightlife centre of Roppongi, and a dizzying array of restaurants and bars found at transportation hubs such as Shinjuku and Shibuya. Wherever you're staying, you'll want a convenient home base to comfortably prop your feet up after what's sure to be a long day of exploring the city's maze of streets and alleyways. For some of the best hotels to stay at in Tokyo right now, follow our handy guide below.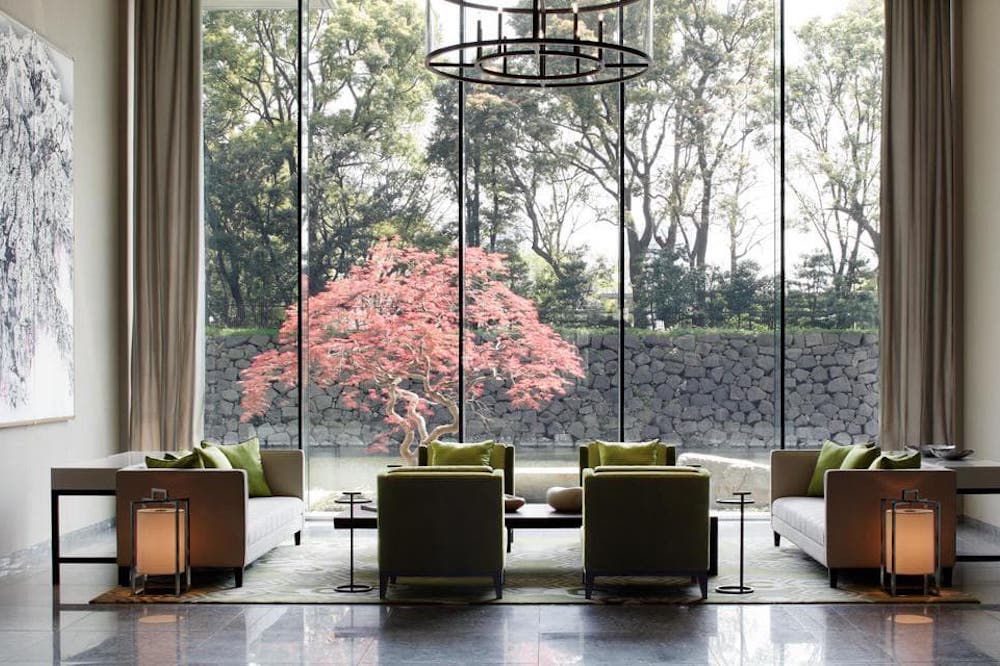 With an unrivalled setting overlooking the Imperial Palace moat and gardens, the Palace Hotel Tokyo remains one of our favourite luxury stays in the world, with the rare trifecta of centralised location (mere steps away from Tokyo Station), culinary excellence (10 total restaurants and bars) and beautifully designed interiors and guest rooms (over half of which feature open-air balconies). A haven of tranquility, the hotel employs a tasteful blend of Japanese design elements with contemporary comforts, while over 1,000 pieces of mostly nature-inspired artwork reiterates the flora and fauna at the hotel's doorstep. Given all this, it should come as no surprise that Palace Hotel was the first ever Japanese-branded hotel to land the prestigious Forbes Five-Star rating in 2016.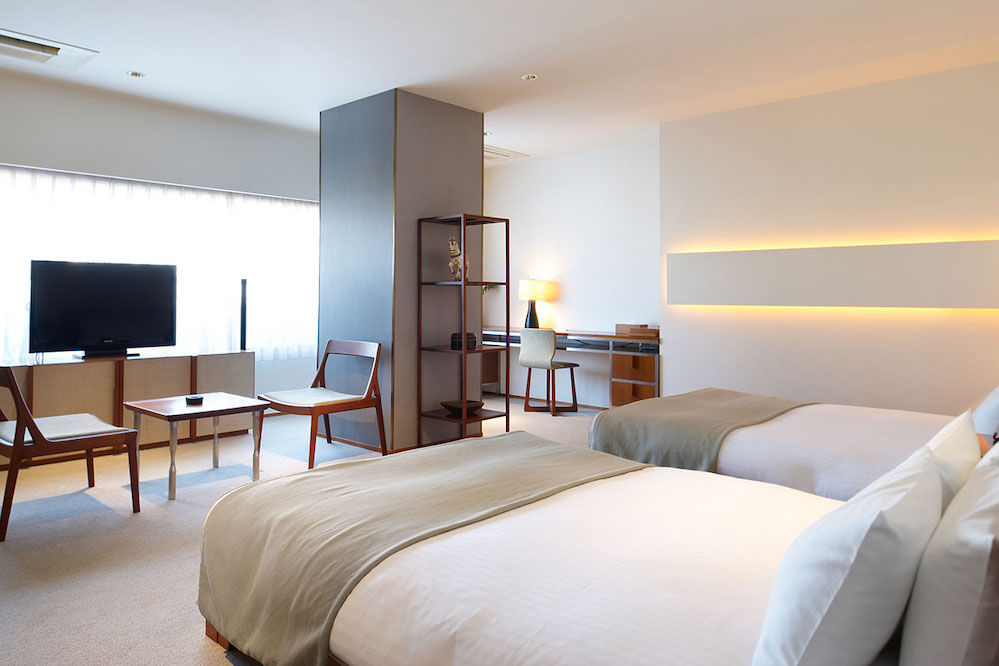 Design aficionados will find much to swoon over at this 21-room boutique hotel, outfitted with five different themes from individual interior designers. It's less than a 15-minute walk to the nearest subway, but feels well off the tourist radar thanks to its hipster surrounds and artsy vibes. In addition to both tatami mats and contemporary rooms, the hotel features a number of galleries, an in-house design store, artists' workshops, and a lobby which features as its own attraction resembling a Rubik's cube design in shades of brown. Travelling with a furry companion? There's even a dog grooming salon on-site. Well-suited for couples or solo travellers, Claska's design digs are a refuge for anyone wishing to stay slightly off the beaten path.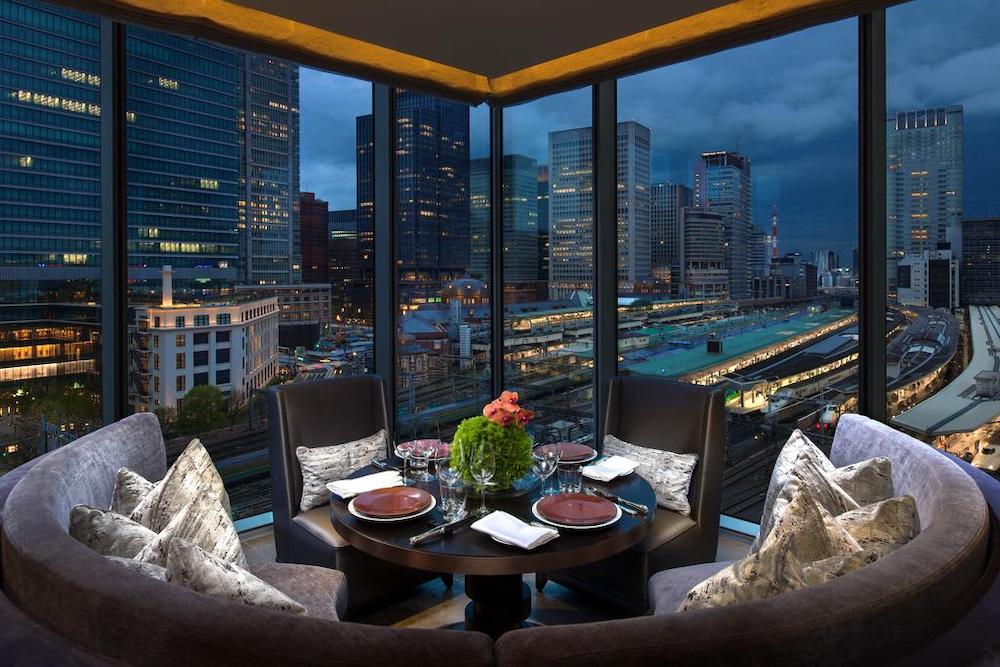 You may think you're well-familiarised with the Four Seasons experience — that is, until you step into the five-star hotel in the Maranouchi neighbourhood of Tokyo. Significantly smaller than its sister properties around the world, the Four Seasons Hotel Maranouchi is a restorative respite from Tokyo's more expansive luxury hotels; with just 57 rooms on total, it has all the intimacy and personalised service of an independent boutique hotel. Lest you forget where you're staying, however, you can still expect top-tier luxury at every turn, from complimentary pick-up service from the station to plush guest room amenities (think window-facing soaking bathtubs and large king beds fitted with expensive linens). If time allows, pay a visit to the private onsen or book a relaxing treatment in the cosy two-room spa.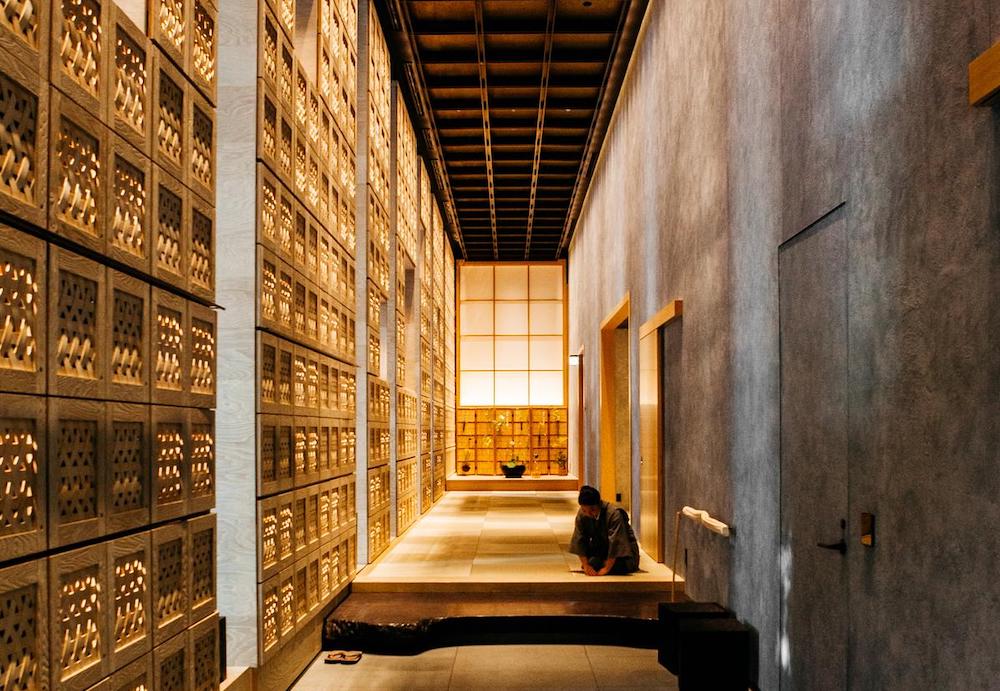 This 17-floor hotel is one of Tokyo's most luxurious urban ryokans, with a beautiful zen-like setting rendered in natural stones and woods, serene relaxation lounges and tatami mats. Staff in kimonos glide silently through the long bamboo-lined hallways, while guests are encouraged to walk barefoot and drink in the natural beauty, with seasonal teas and snacks served in the meditative living rooms and reading nooks. Hoshinoya is conveniently located between Imperial Palace and Tokyo Station (directly connected to Otemachi subway station through the basement), but feels world's away from the frenetic pace of the city. A bonus? It houses one of the best restaurants in Tokyo, which is reserved for hotel guests only.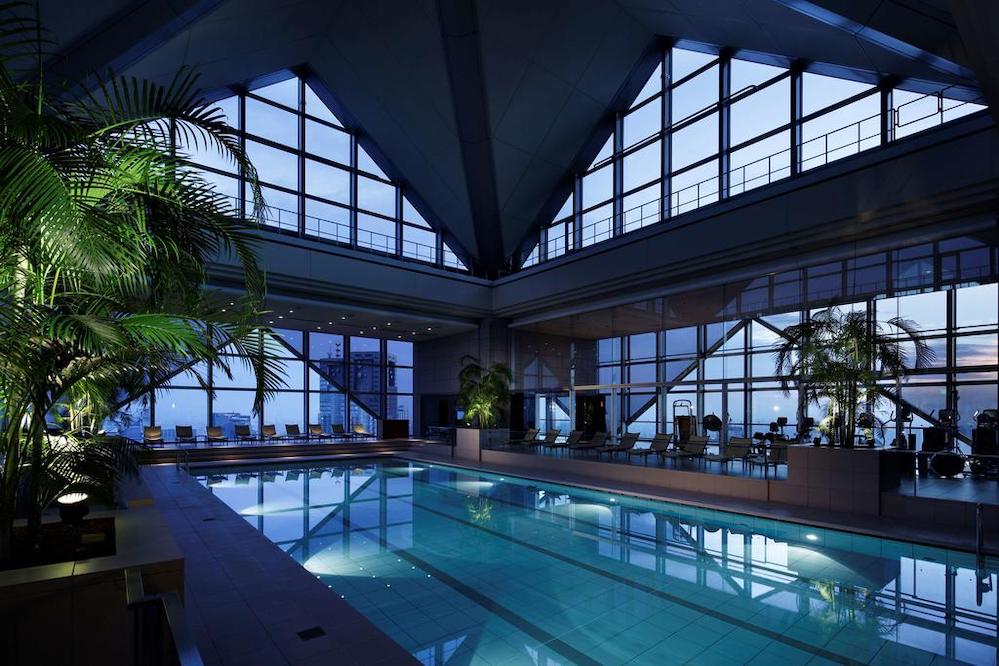 Handsome and understated, Hyatt's top-tier offering in west Shinjuku (a five-minute shuttle bus whisks you to the station) is a choice destination for high-profile travellers and those seeking unparalleled luxury. Featured in 2008's Lost in Translation, the hotel has been remarkably well-kept over two decades, offering commanding views of the city from its hotel suites (rising up 39 to 52 floors above ground) — all of which feature spacious walk-in closets and high-tech amenities. Other highlights include the 2,000-book library, the iconic New York Grill & Bar on the 52nd floor, and the world-class spa and fitness facilities including a stunning sun-dappled pool to squeeze in your morning laps.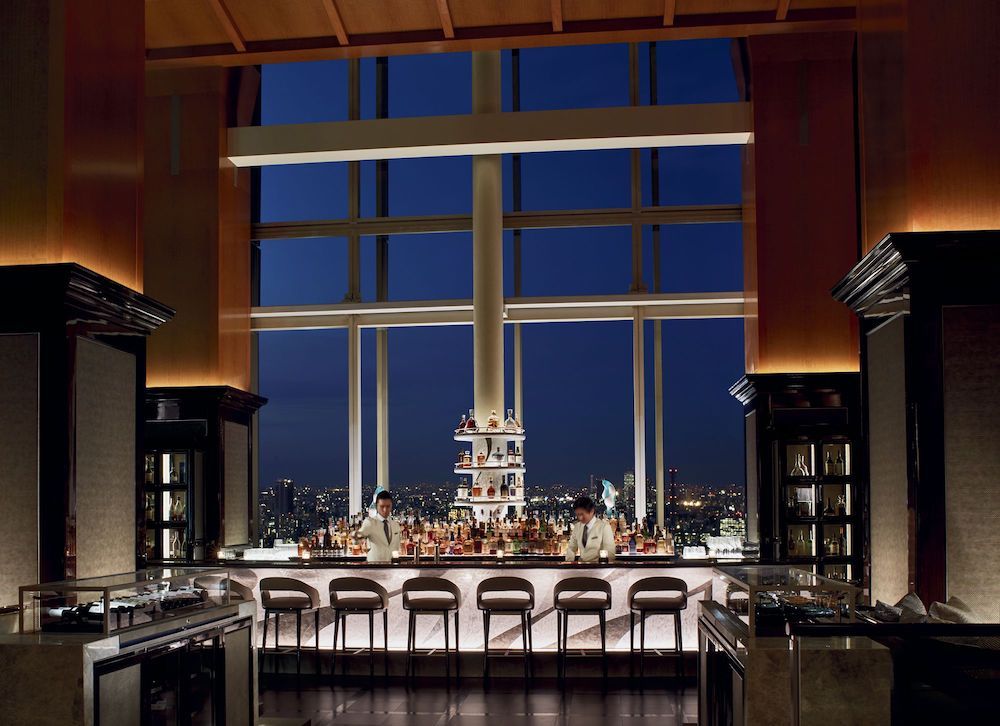 The views are second to none at the Ritz-Carlton's deluxe digs, housed within Tokyo's second-tallest building. Whichever direction you're facing, guest rooms — some of the largest in the city at 560 sq. ft. — feature unparalleled views of the city, with Tokyo Midtown's littering of busy shops, bars and restaurants laid out at your feet. Located smack-dab in the nightlife district of Roppongi, the Ritz-Carlton is primed for those looking to be in the thick of the action — although you'll hardly need to leave the hotel with a total of seven F&B outlets, including an omakase restaurant, a stylish French fine diner, and a swanky 45th-floor lobby bar with nightly piano performances and eye-level views of the iconic Tokyo Tower. Commanding a series of floors at the top of the Toranomon Hills skyscrapers, the 164-room Andaz Tokyo offers a more relaxed brand of luxury with its signature laidback hospitality. This starts right at check-in, where staff members greet you in the lounge rather than behind a counter as you enjoy a welcome drink and refreshments. Just four years old, Andaz Tokyo employs a smooth blend of boutique design elements guided by the Japanese principle of wabi-sabi, where rustic rules over the refined. Handsome suites favour a maroon, gray and natural wood palette, with large windows framing a birds-eye view of the glittering skyline. As with other Andaz hotels, natural stone, granite and rainfall showers feature in the spacious bathrooms, while circular tubs also nod to Japanese bath culture.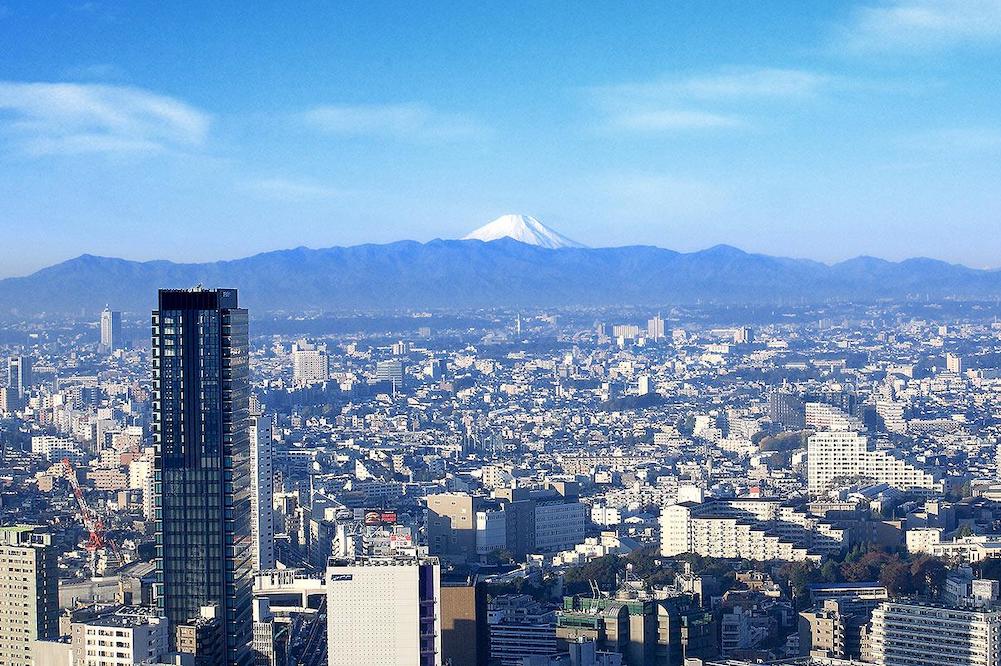 Encompassing a total of 40 floors with Mount Fuji in the distance, Cerulean Tower is an easily recognisable landmark rising above the crowded Shibuya shopping and dining district. The perennially popular hotel offers guests an ideal base from which to explore the city. After a long day of pounding the pavements, however, you'll want to cosy up indoors: Take a dip in the Jacuzzi, grab a fancy French meal at Coucagno, and listen to the smooth tunes at the JZ Brat Sound of Tokyo, which offers nightly jazz performances. Finally, don't miss a night cap at the 40th floor Bello Visto for panoramic views of the cityscape paired with a classic cocktail. The Cerulean Tower is also a cut cheaper than the other luxury options on this list, so you can save your dollars for that decadent Kobe beef dinner.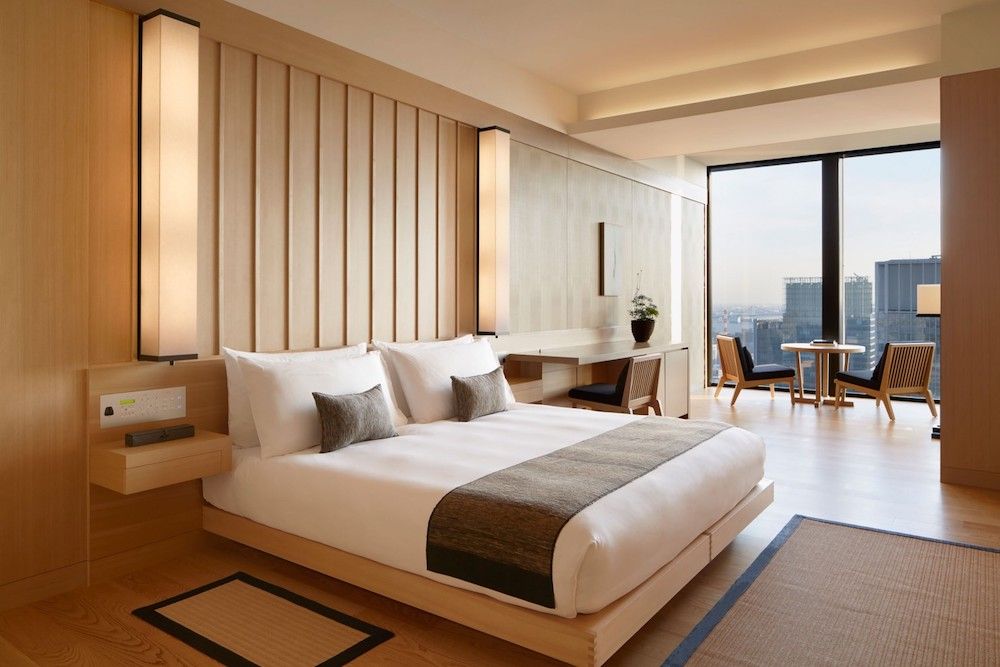 An urban sanctuary amidst the frenzy of Tokyo, Aman in the Otemachi district stuns with its minimalist design, offering a tranquil escape from the crowded metropolis. Greenery floods the indoor spaces, while design details rely heavily on natural elements such as washi paper lanterns, basalt stone and cypress wood. Various pockets of the hotel offer guests secluded enclaves for private relaxation, from a library equipped with chess sets and Japanese-focused art and culture tomes; to the serene spa, with an extensive menu of detoxifying, therapeutic treatments. Exceptional dining options include rustic Italian restaurant, Arva; eight-seater sushi restaurant Musashi by Aman; cigar lounge Fumoir; and The Café by Aman which features a cosy outdoor terrace and a French bistro-style menu. Located opposite the Imperial Palace, The Peninsula Tokyo offers a covetable blend of traditional Japanese design elements rounded out with the Peninsula's renowned world-class hospitality. Architecture nerds can soak up the mesmerising design by Kazukiyo Sato; made to resemble a Japanese lantern, the lobby marquee glows a soft pink at night, with the focal point being a 1,313-bulb suspended chandelier which casts dancing lights across the marble atrium. Inside the 24-storey building, guests can enjoy masterful kaiseki meals, a unique collection of local artwork, a high-end ESPA spa and luxurious room amenities, while a fleet of green Rolls-Royces are at the ready to whisk you around the surrounding Marunouchi and Ginza neighborhoods.