Margaret River has always been synonymous with Western Australia's wine region. However, Margaret River is also at least a three-hour drive away from Perth City, which means more time on the road and less time enjoying wine. Too many visitors to Western Australia tend to overlook the fact that there actually is a much closer wine region to the city: Perth Hills. In fact, it's so close that it's only a 30-minute drive away from the city.
Perth Hills finds its home within the Darling Range and is home to many of the city's best-kept secrets including wineries owned by generations of families, cideries, amazing restaurants, and cafes. If you look hard enough, you'll be able to find wineries and cellar doors scattered all around from the Chittering Valley, to central Perth Hills, Bickley Valley, and Serpentine Valley. In fact, Bickley Valley is so saturated with wineries and cideries that it is possible to do a wine trail with over 15 places to visit.
One of the best ways to experience the cellar doors of Perth Hills is to either hire a driver to bring you around or rent a car and drive yourself around. However, there are strict alcohol regulations in the country and the staff at the cellar door will likely not offer you any wine should you be the designated driver. If you want to fully experience everything that the cellar doors have to offer, it's best to hire a driver.
Now that you're equipped with the know-how on getting around Perth Hills, here are several notable cellar doors and wineries you'll need to visit during your time up there.
1
Brookside Vineyard
On the hills of Bickley lies Brookside Vineyard and its connecting restaurant, The Vineyard Kitchen. Visit the vineyard and sample some of their wines. Chardonnay is one of the more popular varieties from the vineyard, and the sparkling wine does pretty well too. After trying out the wines, head on over to fill your tummy with delicious food at The Vineyard Kitchen. There are some interesting items on the menu — such as lamb brains — but everything else is deliciously normal.
Brookside Vineyard, 5 Loaring Road, Bickley WA 6076, Australia.
see more
2
Carldenn Homestead Wines
Like most wineries in Australia, Carldenn Homestead Wines is welcoming, friendly, and accommodating. Spend your afternoon here sampling the varieties of wine — there is a range of merlot, Prosecco, Chardonnay, and Semillon — while going through a cheese board too. There are also picnic tables in the compound, so bring over a picnic basket when the weather is right and feast away with their wines.
Carldenn Homestead Wines, 80 Mitchell Rd, Bickley WA 6076, Australia. 
see more
3
Fairbrossen Winery
It might be a little hard to stumble upon Fairbrossen Winery, but this gorgeous winery hidden in the hilly terrain of Carmel is worth the hunt. There's a nice restaurant in the winery that overlooks the vineyard — it was formerly an old tractor shed that has since been repurposed. We suggest ordering food from the restaurant first, and then head over to the wine tasting section where you can go through the different selection of wines and decide which will go best with whatever you're having at the restaurant.
Fairbrossen Winery, 51 Carmel Rd, Carmel WA 6076, Australia.
see more
4
Hainault Vineyard and Cafe
Hainault Vineyard and Cafe is only open on public holidays and weekends, so be sure to factor that in when you're planning to visit. Otherwise, it's definitely worth a visit as this vineyard is the highest one in Western Australia. As a result, their wines constantly turn out great and they've won several awards too. After exploring the vineyard and tasting the wines, settle down for a hearty meal in the cafe. Want to picnic by the vines? You're absolutely welcome to do so, and they even sell picnic bags so you don't have to pack your own.
Hainault Vineyard and Cafe, 255 Walnut Rd, Bickley WA 6076, Australia.
see more
5
La Fattoria
While most wineries in Perth Hills come with a restaurant that serves hearty, Australian-style fare, places like La Fattoria are rare discoveries. That's because the winery has an Italian restaurant on its grounds. The winery also grows all 11 varieties of its grapes on its 25-acre property and makes some pretty mean vino out of them. Have some to go with the restaurant's classic Italian fare using freshly grown produce from the farm itself.
La Fattoria, 211 Merrivale Rd, Pickering Brook WA 6076, Australia.
see more
6
Myattsfield Vineyards
The original Myattsfield family farm in London started out growing rhubarb, and by 1840 the Myatt family were Britain's leading producers of rhubarb, supplying 12,000 bunches a day to the London market and other parts of the country. The current generation of the Myatt family found themselves in Bickley Valley, Perth. Instead of growing rhubarb, they're now growing grapes for wines. The winery produces a range of sparkling, red, white, and fortified wines from familiar as well as some less familiar grape varieties.
Myattsfield Vineyards, Union Rd, Carmel WA 6076, Australia.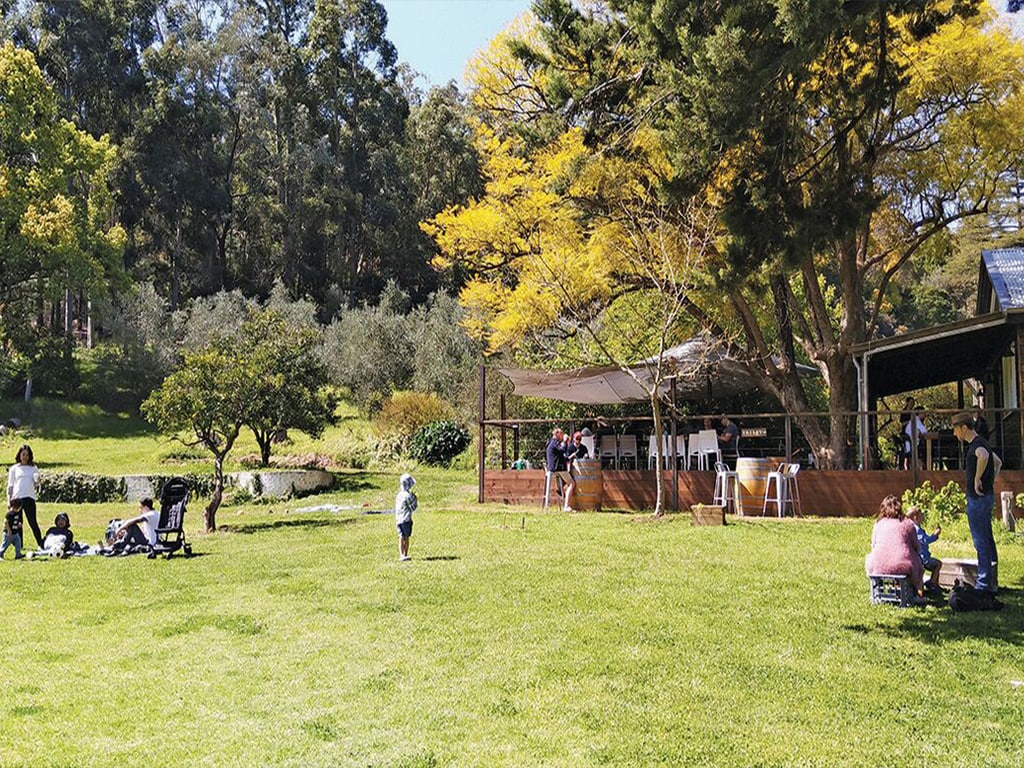 7
The Packing Shed at Lawnbrook
If you're one to look at packaging design and branding before anything else, then you'll love the adorable wine bottles at The Packing Shed. After their refurbishment two years back, they instantly bounced back in popularity as the spot where all the cool kids head to. The rustic cafe serves coffee and delightful brunch staples, while the adjoining Lawnbrook Estate Wines is a great place to taste some wines to bring home.
The Packing Shed, 19 Loaring Rd, Bickley WA 6076, Australia.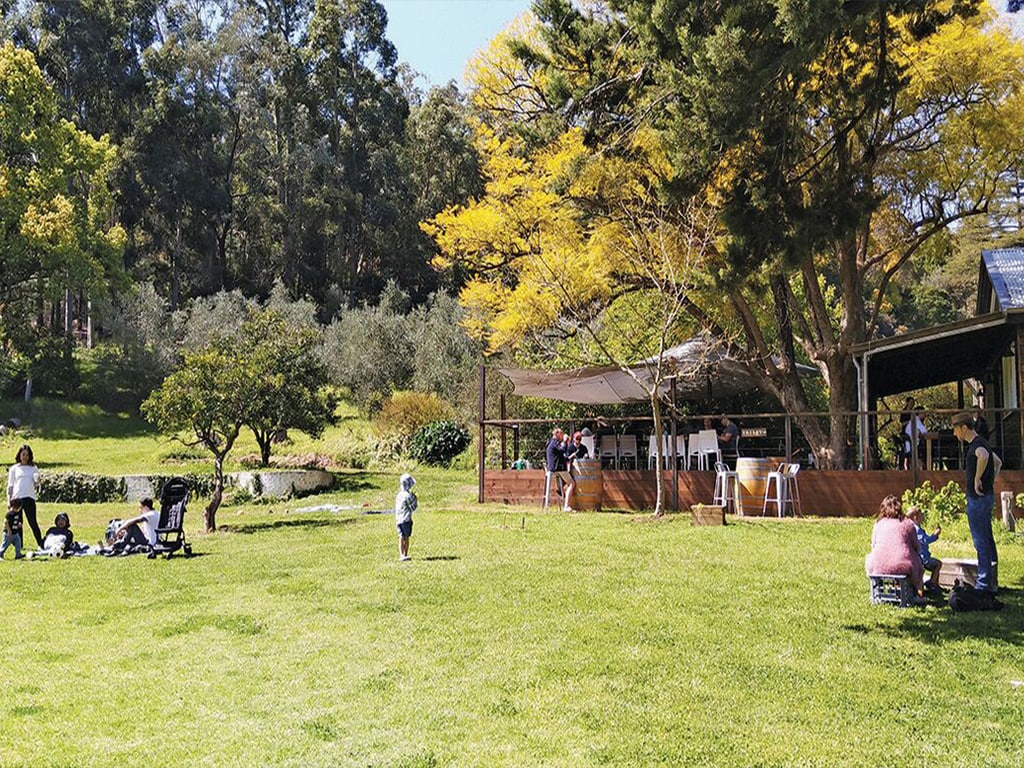 see more