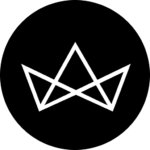 Sir Jackie Stewart, Mark Webber, and David Coulthard on the magic of Melbourne and the Australian GP
If you haven't already heard, the Grand Prix season kicked off with one of the biggest surprises when Valtteri Bottas charged past the checkered flag before his Mercedes teammate (and F1 favourite) Lewis Hamilton did. 
Perhaps this is why the Australian Grand Prix has been so highly-regarded and well-loved by both drivers and fans alike over the years. Held at a street circuit around the picturesque Albert Park Lake — just a few kilometres shy of Melbourne's city center — the annual affair is a curious mix of things that the city has come to be known for: An unparalleled dining culture and the country's love affair for motoring. 
And the Australian Grand Prix team really pulled all the stops to drive this message home. Our exclusive invitation to the races were most notably accompanied by a dinner helmed by the the gastronomic genius that is Heston Blumenthal, whose remarkable creations — such as the Meat Fruit and his unique take on the Lamington — were only slightly outshone by the fact that we were dining right smack in Minnardi's garage, with its Formula One cars parked just outside.
To properly understand why the Australian Grand Prix is such a universally-adored affair, we sat down with three of Formula One's greatest names.
Known better as the "Flying Scot" to many, 79-year-old Formula One stalwart Sir Jackie Stewart has surpassed being a legend on the track back when he was racing to also become an unyielding advocate for motorsport safety today. He is, till this day, to be credited for the sport's near clean report card of non-fatalities — a far cry from the '50s and '60s. 
Mark Webber is another name that needs little introduction. The towering Australian might have retired from the world of motor racing, but it was evident his heart was still very much with the sport. After a decorated career with Porsche from 2014 to 2016, he has moved much of his focus today to commentating for Formula One and organising charity races.
Meanwhile, David Coulthard has accolades that include 246 Grand Prix races with 13 wins strapped to his name. Although he's hung up his gloves since 2008, the Scot has carved out a new name for himself in the world of broadcasting as a favoured Formula One pundit for networks such as BBC's.
What do you find so special about the Australian Grand Prix, from both a driver and spectator point of view?
SJS: Being the first race of the Formula One season, there is enormous anticipation and excitement about coming to Australia for the Grand Prix. The whole F1 community are made so welcome. I personally think it's now the most exciting event of the season.
MW: Yes, as the first race, there's always a lot of interest in the new cars and new drivers. And, there's no doubt Melbourne is the best city in which to kick-start the year.
DC: When I first took part in Formula 1 in Australia we were in Adelaide which in many ways is similar to England. And then we moved to Melbourne and the first thing that strikes you is its very modern skyline; it's a very short journey from the city and you've also got amazing parks and the ocean and beaches. 
Melbourne is a great mix of what Australia has to offer, in terms of the laid-back yet professional nature of the Australian people, you can be in a suit and tie during the day and you can also be in your board shorts 20 minutes after and lying on the beach, and I think that's a tremendous lifestyle. 
It's a great place to start the season and the drivers really love the challenge.
How has the race here has evolved over the years? 
SJS: It has got bigger and better, and there's always another dimension for all to enjoy every year. Andrew Westacott and his team do an exceptional job.
MW: We have a bumper crowd at this year's Grand Prix so it's great to see Formula One continuing to attract new fans. I think the huge variety of on and off-track entertainment has also helped to establish the race as a classic on the Melbourne sporting calendar – you don't need to be a petrol-head to enjoy the weekend at Albert Park.
What are your thoughts on the championship this year?
SJS: I was hoping that there might be more of a challenge to Mercedes' dominance but they continue, it seems, to do a wonderful job with the car's performance and drivers' skills. But we need more competition.
MW: The usual suspects will be there or thereabouts at the end of the year. It was fantastic to see Bottas open his season with a resounding win and I hope he can take the battle to his teammate Lewis Hamilton, as well as the Ferrari duo of Sebastian Vettel and young hotshoe Charles Leclerc who I'm expecting great things from. Red Bull Racing and Max Verstappen got off to a very strong start in Melbourne with their new Honda package so hopefully it won't be long before we see them winning again.
Melbourne is known to be Australia's culinary capital, do you have a favourite restaurant that you enjoy visiting when here?
SJS: Definitely Donovan's. It's by the sea with a great view of all that is going on. The staff are always so friendly and the food is extraordinary. I am particularly fond of the Moreton Bay bugs. It's a joy each year to be reunited with such a great team and I always go at least once while I am here.
MW: You're right, but there's too many to only pick one! I'd say Rockpool, Donovan's and Lucy Liu Kitchen and Bar.
DC: I'll be honest with you, I've been with Formula One for almost 25 years and not even the Rolling Stones have done that long a tour (laughs). So I like a spot where I can have access to everything great conveniently. For this I particularly like the Crown Melbourne. It's a great hotel and has some fantastic restaurants and bars in its vicinity. 
What's your favourite aspect about the city?
MW: The fact that it's the sporting capital of Australia. There's always so much happening whether it's tennis, F1, cricket, AFL, soccer, horse racing – the list is endless.
Is there anywhere in Victoria that you haven't yet explored but would love to?
MW: There's plenty of places but at the top of my list are the Mornington Peninsula and Victoria's high country.