Frequent business travellers understand the importance of seamless and hassle-free journeys to maximise time, especially when travelling in and out of the airport. This can be made a lot smoother when you have all the right equipment, whether its a pair of wireless earphones or travel apps.
For most, the first factor that can make a lot of difference in the travel experience is one's luggage. Most business travellers would want something understated which blends form and function.
Enter: The Samsonite EVOA, the latest collection from the American luggage manufacturer and retailer. Evoking simplicity yet beautifully finished, the EVOA functions as the perfect luggage for sophisticated business travellers looking to travel with ease without compromising on style.
The Samsonite EVOA also features a number of the company's innovative features, such as the Aero-Trac™ suspension wheel system, integrated double layer anti-theft zipper, and rich internal organisers. 
Here, all the reasons why you need the Samsonite EVOA for smoother business journeys.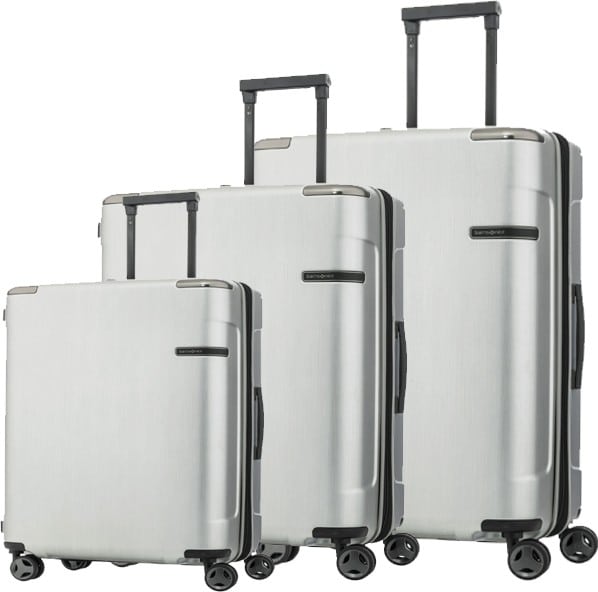 1
Variety of sizes
For most frequent travellers, time spent waiting at the conveyor belt for one's luggage is time wasted, so it's best to bring along a cabin-sized luggage instead — especially for trips that last a few days.
The Samsonite EVOA comes in five different sizes: the cabin sized Spinner Rolling Tote, Spinner 55cm/20inch Front Pocket, 55cm/20inch Spinner, 69cm/25inch Spinner and 75cm/28inch Spinner.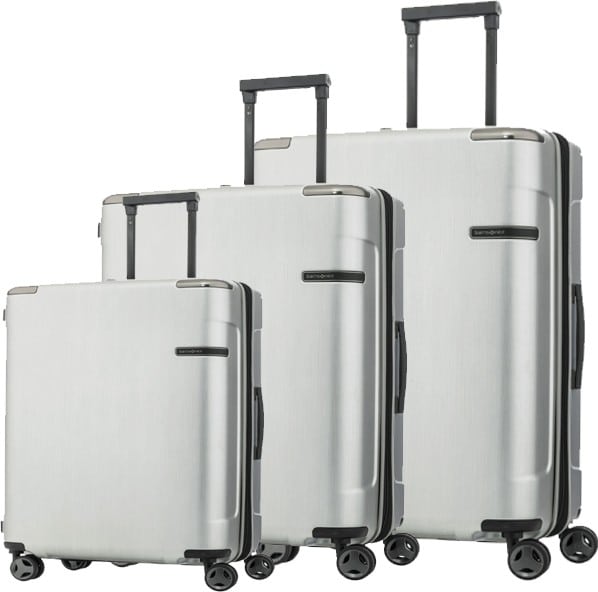 2
Aesthetics
The Samsonite EVOA boasts a sleek design with a selection of two stunning finishes (brushed silver or brushed black) for sophisticated jet-setters. Each finish features a textured brushed effect, giving the case a sleek metallic aesthetic. The brand's logo is also subtly embellished across the edges.
3
Aero-Trac™ Suspension Wheels
Each suitcase is mounted with the innovative Aero-Trac™ suspension wheel system, which reduces rolling vibration and noise. Additionally, it has also contributed to the shock-absorbing design for smoother navigation. 
4
Dual layer anti-theft zipper
An integrated anti-theft zipper is incorporated into the Samsonite EVOA, providing maximum protection for your belongings. This is in addition to the TSA-recessed combo lock and cable lock for the Spinner Rolling Tote.
5
Organisation
Of course, a suitcase's interiors are just as important. The Samsonite EVOA is loaded with rich internal organisers, with a divider on one side and cross ribbons on both sides to hold the contents of the luggage properly. The Spinner Rolling Tote and Spinner 55cm Front Pocket also feature a front pocket with a laptop and tablet compartment for easy access.