With lavish tropical greens and crystal clear sea waters, there's truly no better therapy than a getaway at a beach resort. Lucky for us, we're surrounded with plenty of sweet escapes just hours away. Palawan in the Philippines is without a doubt, one of the under-appreciated ones.
This sunny paradise boasts one of the world's most incredible seascapes as well as an abundance of aquatic wildlife. Whether you're simply seeking a tranquil time lazing on a hammock or an adventure diving in the waters, there's something for everyone here.
Here are some of the best luxury retreats in Palawan, Philippines.
Coron Island Resort and Spa in Palawan is located on the Malaroyroy Peninsula in Bulalacao Island. This undisturbed resort is the first eco-friendly resort here and is home to a variety of wildlife like turtles and giant clams. Its 42 bungalows either come with a tropical garden view or a beachfront view, all of which showcasr a blend of luxury and the essence of nature.
El Nido Resorts is a collection of properties spread out across the El Nido and Taytay municipalities in Palawan, each on its own island. While they are all unique, Pangulasian Island — also known as the "Island of the Sun" — is where you can gaze at one of the best sunrise and sunset views. The 42 well-appointed villas here are tastefully designed and inspired by contemporary Filipino architecture.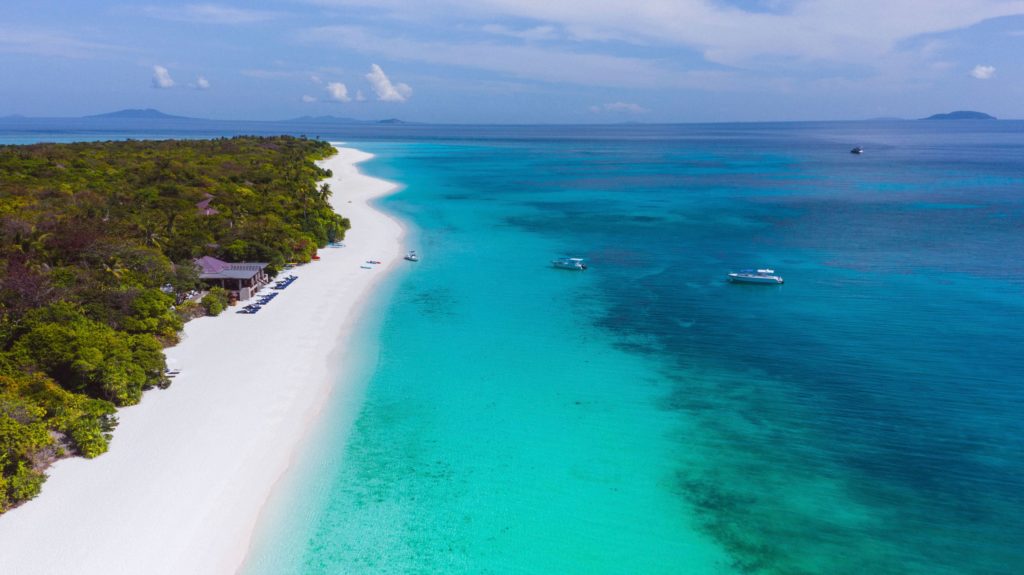 Want the full luxury experience at Palawan? Amanpulo's peaceful paradise is only accessible by a private propeller plane — a 70-minute journey from the Manila airport. Once you land, be prepared to be enamoured as you'll be greeted by a sheathe of powdery white and emerald green, an iconic view of the island.
Wake up to picturesque clear blue waters and a vast white sand beach. Here at the Cauayan Island Resort is the ideal location for a serene lifestyle vacation with its lush blooms and tropic ambiance. Adventure lovers can also look forward to activities like hiking in the rainforest surrounded by coconut trees.