Austria may be home of the cult-classic musical 'The Sound of Music' and gorgeous Christmas markets during the advent season, but the country is most fondly known for being an amazing ski destination. It is where beginners can learn with a helping hand without being shoved downhill, where regulars can ski with a wider and longer space, and where experts can challenge steep slopes.
As we approach the wintry months of the year, thousands of wide-eyed cold-weather enthusiasts are beginning to gear up for the 7193 kilometres of amazing slopes in this land-locked country. There are over 400 ski resorts in the country, so just picking one to ski in the Alps is honestly not too complicated. Picking the right area to ski in, and a comfortable resort to rest after a long day, however, is another issue altogether. We've put together a list of ski resorts in different areas in Austria for you to choose from. Whether you're looking for relaxing slopes or an adrenaline-pumping time, we've got you covered.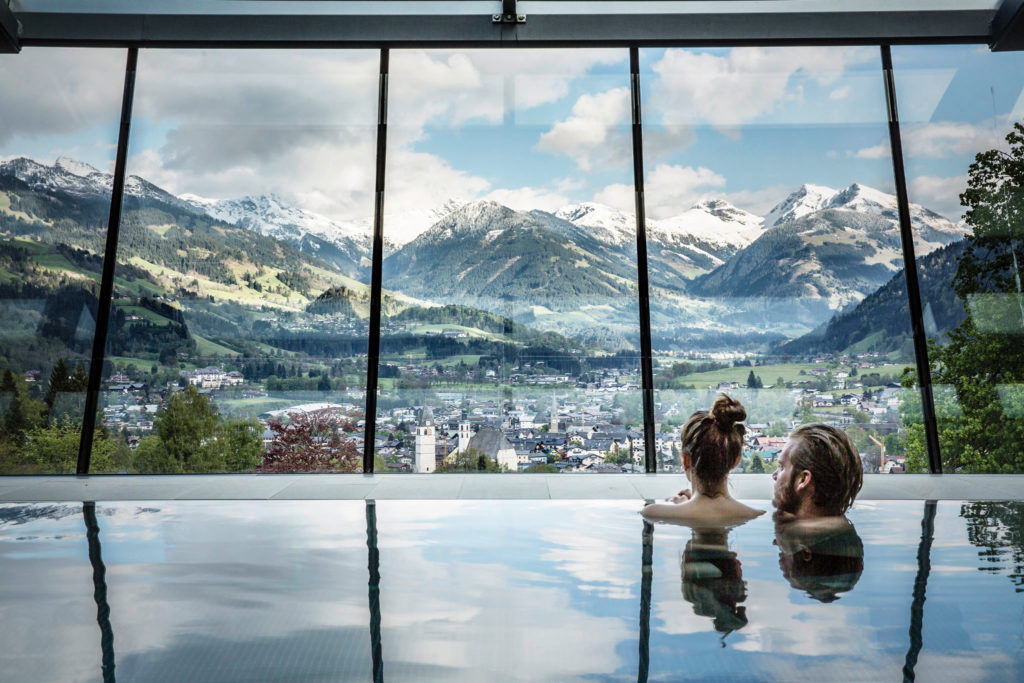 The slopes on around Kitzbühel are great for skiing novices. Beginners can use the Rasmusleiten and Mockingpractice lifts to gain access to practice slopes. Those who choose to reside in the area of Kitzbühel to learn the ropes of skiing can take a breather at Hotel Schloss Lebenberg. The property boasts a spectacular view of an imposing Alpine backdrop, while serving an array mouth-watering Austrian specialities. The once aristocratic castle lends its 17th-century charm in all of its 150 rooms and suites, spinning a modern fairy tale for all their guests.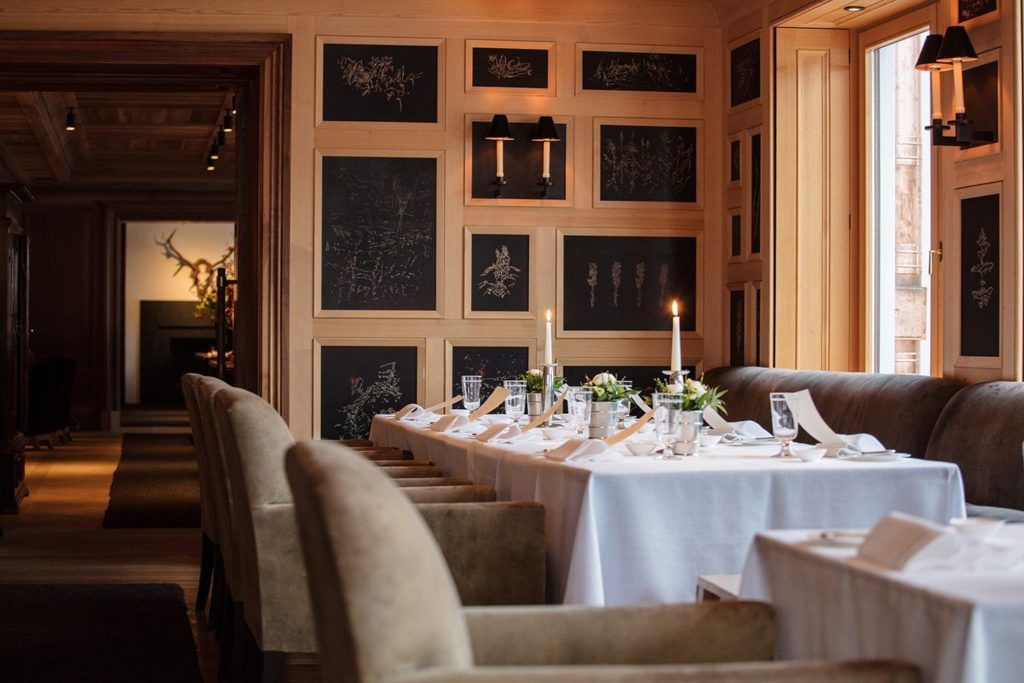 Alberg is the largest interconnected skiing area in Austria, with 305km of slopes, 200km of variations, and 87 modern lifts in Tyrol and Vorarlberg. It is most fondly referred to the "cradle of Alpine skiing", drawing visitors from all over the world with a fascination of the Alpine winter. The area is renowned for perfectly prepared and challenging slopes, legendary off-piste areas, and a breathtaking mountain panorama suitable for experienced skiers. To try out some of the slopes here, consider a stay at Hotel Almhof Schneider. The rooms are fitted in cosy rustic modern finishings, and guests can truly rewind in their limestone pools after a long day of skiing.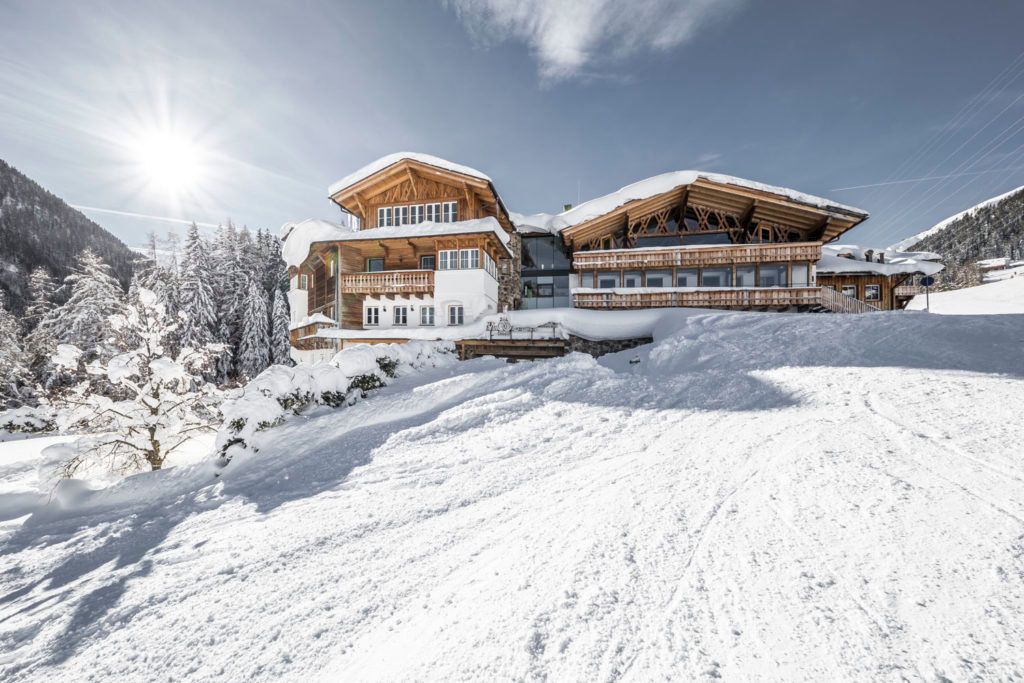 St Anton is the gateway to the Arlberg ski region that provides access to the slopes of Valluga and Rendl, of which slopes are generally more demanding and suited to intermediates and above. Here, stay at Mooser Hotel, a vibrant hip boutique resort. It is located next to the buzzing Mooserwirt bar, where locals and tourists seek good music and company all night long. The 17-room property also plays host a beautiful outdoor pool that frames the unadulterated beauty of the icy landscape in a serene and tranquil atmosphere.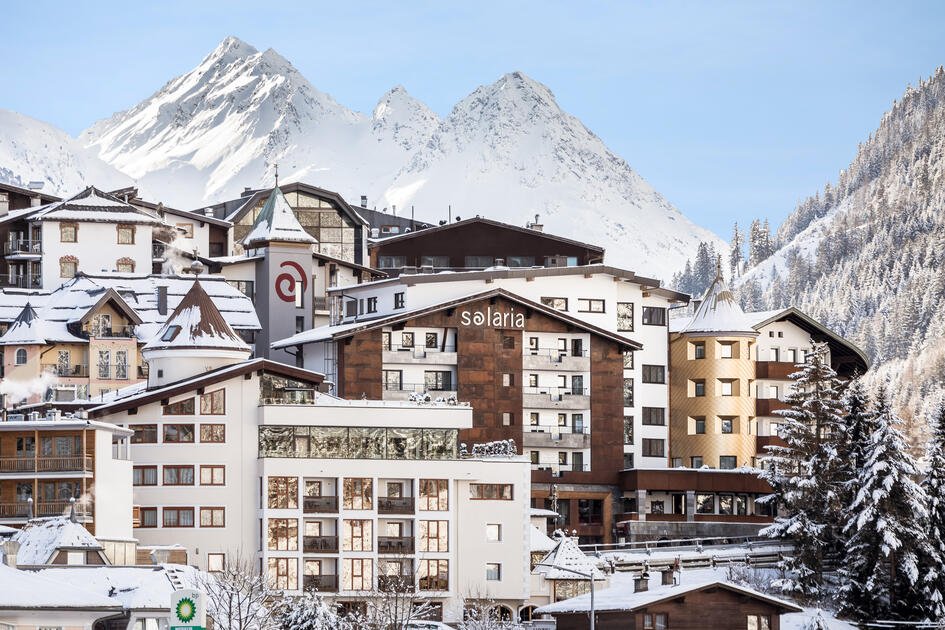 Even though the Tyrolean Alps of Ischgl are not known for their beginner slopes, most of their nursery slopes are located at a high altitude with lots of snow to break falls. They are also served by their own lifts that are suitable to intermediates skiers. Hotel Solaria is a contemporary hotel with an annexe that is just four-minutes from the Paradatschbahn lift, making it easy for beginners to get up and go. Each of the 60 rooms and suites reflect a sense of alpine luxury, reflecting the majestic setting of the hotel. Hungry guests can dine in one of their two upscale restaurants, both serving regional Austrian cuisine.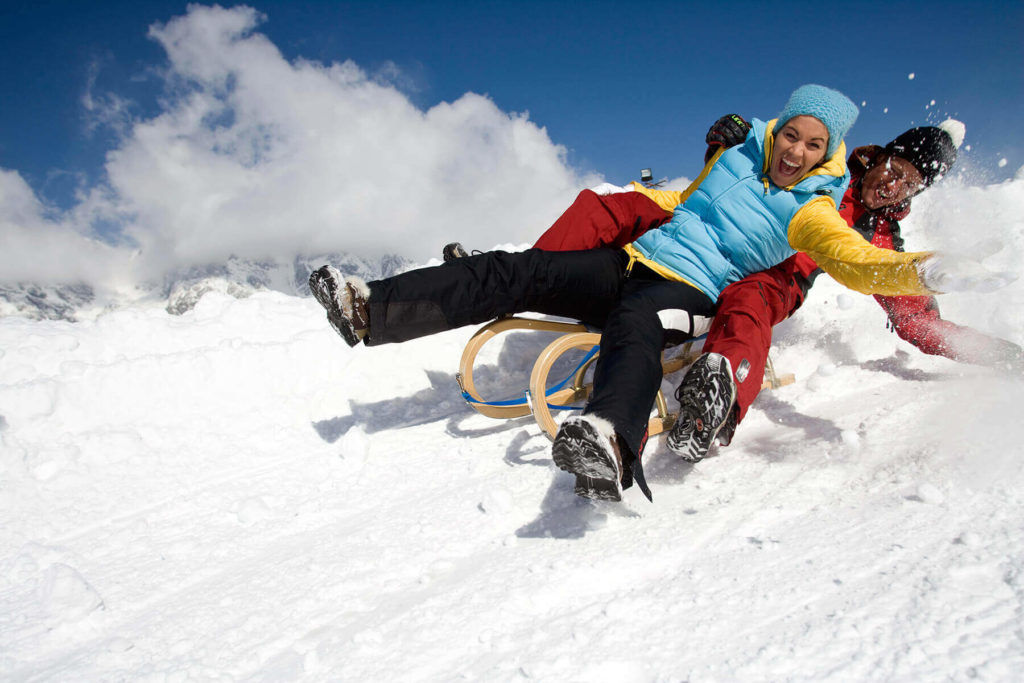 The 270km worth of slopes in the Saalbach-Hinterglemm, located just southwest of Salzburg. Slopes here are generally in an intermediate-range — there are a number of nursery slopes for beginners as well but regular skiers are unlikely to find a challenging enough course for them. After a long day, unwind at Alpinresort Sport & Spa Hotel, a three-minute walk from the Skicircus Saalbach–Hinterglemm and Leogang ski area. They are loved by both tourists and locals alike for the plethora of amenities here, including a spa, a heated outdoor pool, a sauna and a hot tub, and an in-house ski and snowboard school. Those coming in big groups of differing skiing levels can choose to ski in the slopes of Obergurgl. The ski area is served by 25 ski lifts, and have a good balance of beginner to expert-level slopes for visitors. Guests that come to visit can take a breather at Hotel Gurglhof, a stylish hotel just a two-minute walk from the Hohe Mut 1 and Rosskarbahn cable cars and Skischule Obergurgl. Take a seat by their warm fireplace with a hot chocolate in hand as you admire the sparkling slopes of Obergurgl in the winter. Each of their 65 newly refurbished rooms come with natural wood decor, sure to relax the most tired of guests.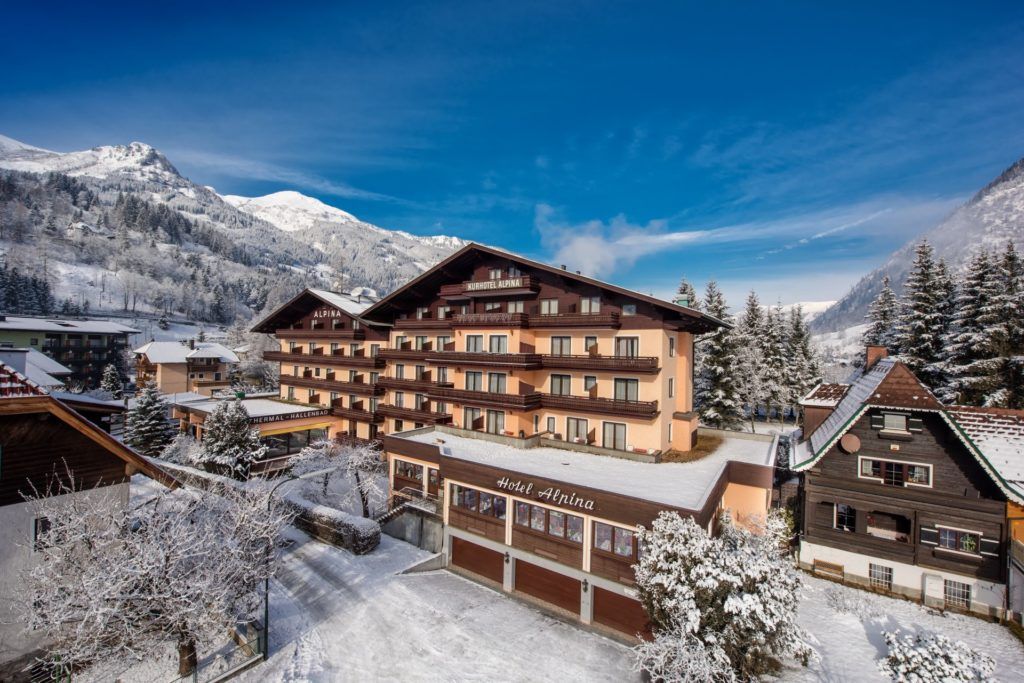 Sölden is crowd favourite, with snow-sure slopes perfect to keep intermediates happy. It is home to the new Giggijoch mountain gondola, complete with state-of-the-art cabins. Take respite in Sporthotel Alpina, laid-back, 19th-century alpine chalet less than an eight-minute walk to the other bars, ski shops and restaurants in town. Rooms here are modern and casual, featuring wooden accents that complement the alpine surroundings. Sit by the balcony and take in an incomparable view over the mountain landscape and the beautiful Salzach valley. Guests here are also treated to a spread of international and Austrian delights, complemented with wines from their very own wine cellar.