Israel, home to ancient cities like Jerusalem and Nazareth, has long been a destination most go to for a pilgrimage. Yet, Tel Aviv, one of its youngest and most vibrant cities, is a stark contrast.
The metropolis on Israel's Mediterranean coast is marked by 1930s Bauhaus buildings, thousands of which are clustered in the world-famous UNESCO-listed White City architectural area.
Besides classic architecture, most visitors to Tel Aviv go there for its world-renowned museums, beautiful beaches that stretch 14km along the coast, and electric nightlife scene that parallel those in major capitals like New York or London.
Additionally, Tel Aviv is also home to numerous accommodation options, from ultra-luxury hotels overlooking the vast ocean to design-led boutique properties in the city's trendy Rothschild Boulevard. Here, the best luxury hotels in Tel Aviv.
(Hero image credit: The Jaffa Tel Aviv)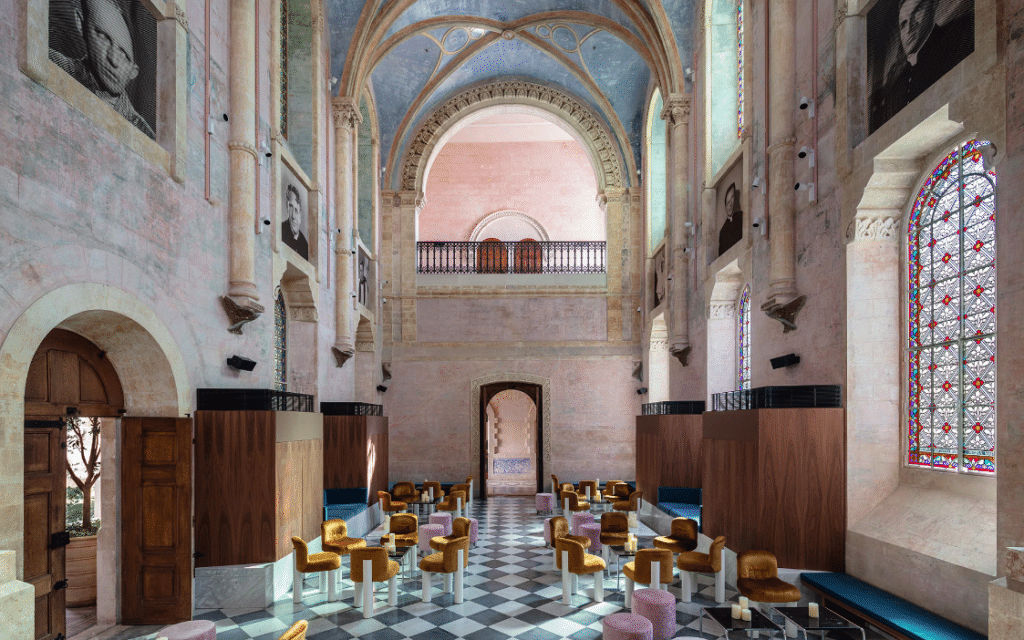 The Jaffa, part of Marriott's The Luxury Collection, resides within Tel Aviv-Jaffa, a lifestyle destination renowned for its historical port, local flea market and culinary scene. The hotel is a unique restoration of a 19th century Neo-Renaissance building by architect Ramy Gil.
Its interiors were dreamt up by world renowned British designer, John Pawson, who lends his signature minimalist style to the hotel. Inside, its 120 rooms and suites are adorned by custom furniture, sumptuous beds, and lavish bathrooms.
(Image credit: The Jaffa Tel Aviv)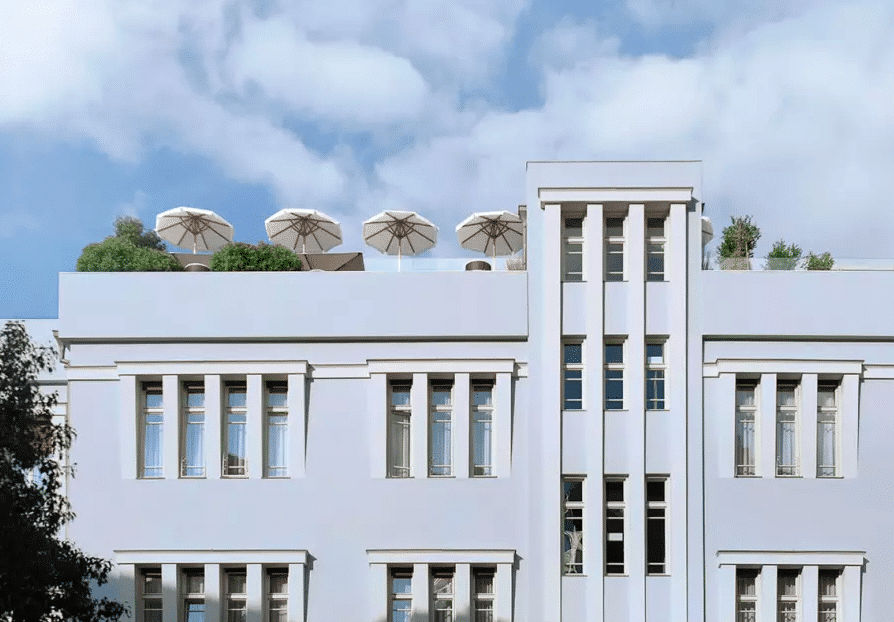 This stunning boutique hotel is spread over two beautifully restored buildings on a picturesque city square in the heart of the White City. The main building of the hotel, No. 25 Nachmani St., is a grand Modernist building featuring clean lines and wooden shutters evoking the essence of 1920s architecture. No. 23 Nachmani Street, on the other hand, is a residential suites building brimming with Renaissance influence and oriental accents.
The Norman boasts numerous outdoor spaces perfect for soaking up the sunshine, from a rooftop with an infinity swimming pool and sundeck overlooking the city, to the hotel's lush citrus garden.
(Image credit: The Norman Tel Aviv)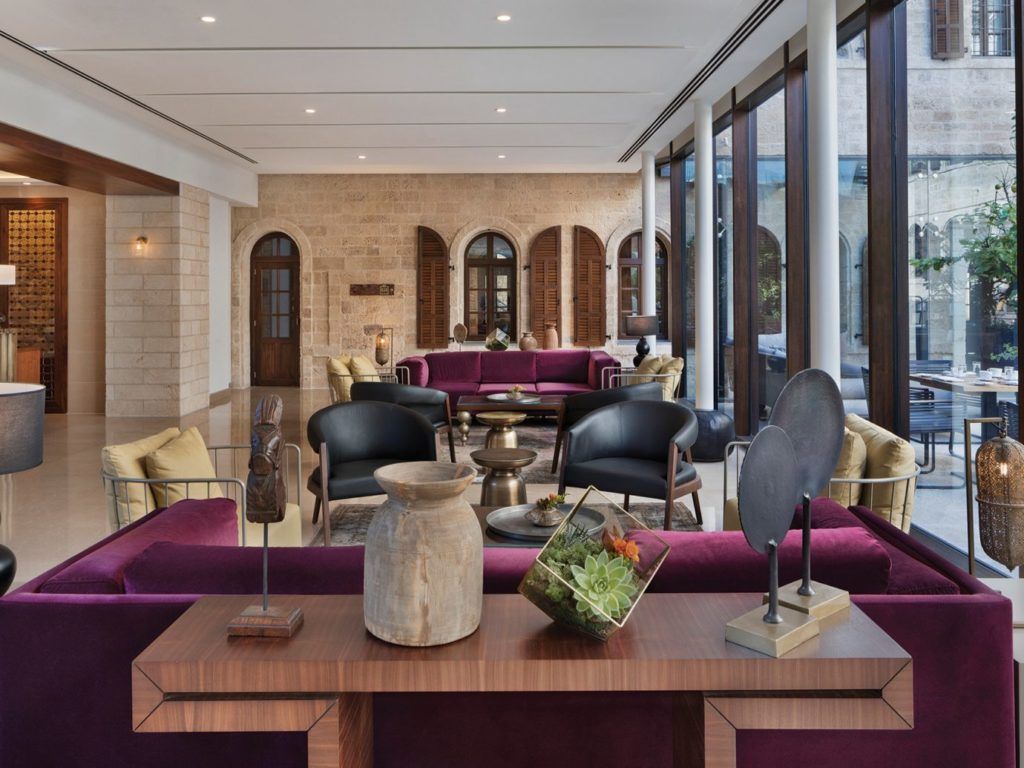 Situated along Tel Aviv's shimmering coastline, The Setai Tel Aviv is a gorgeous hotel housed within an historic Ottoman building restored by Israeli firm Feigin Architects, London-based ARA Design, and conservation architect Eyal Ziv.
The opulent property features 120 suites and public spaces decked in rich walnut furnishings, white sea stone from the building's original structure, custom brass fixtures and Middle Eastern fabrics. On its rooftop is the city's trendiest rooftop pool, boasting staggering views of the Mediterranean sea, while its hamam spa is one of the city's most luxurious spas.
(Image credit: The Setai, Tel Aviv)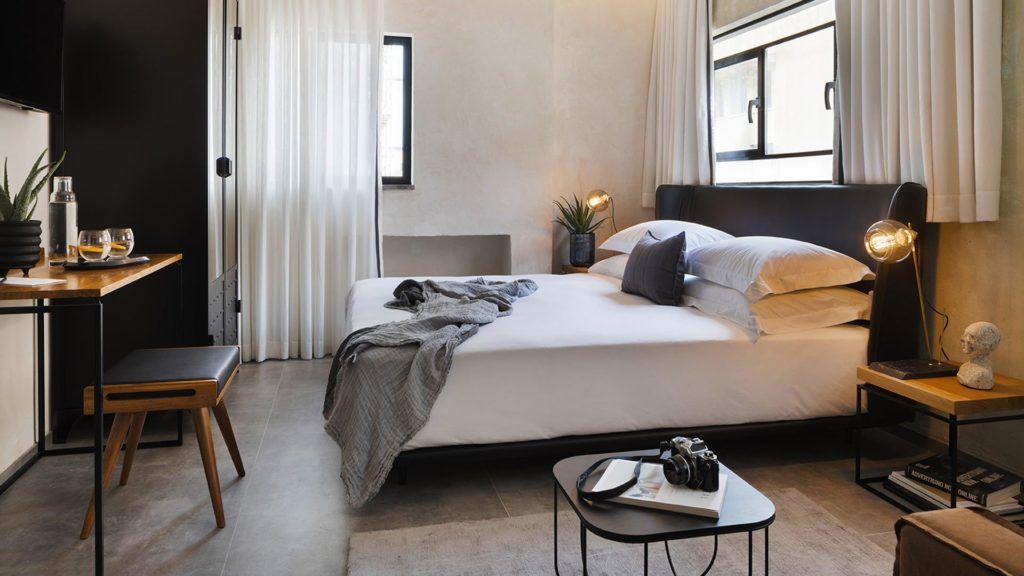 The Vera Hotel, sandwiched within three of Tel Aviv's most distinct areas (the Rothschild Boulevard, artistic Neve Tzedek, and Florentin) is one of the city's trendiest properties. The 39-room boutique hotel is the first solo property from Danny Tamari, a native with years of experience working for the likes of Rocco Forte Hotels and Morgan's Hotel Group.
Its guest rooms are characterised by a contemporary palette of greys, whites, blacks and brown, while its dazzling dual-level rooftop is where Mediterranean greenery meets wooden accents.
(Image credit: The Vera Hotel)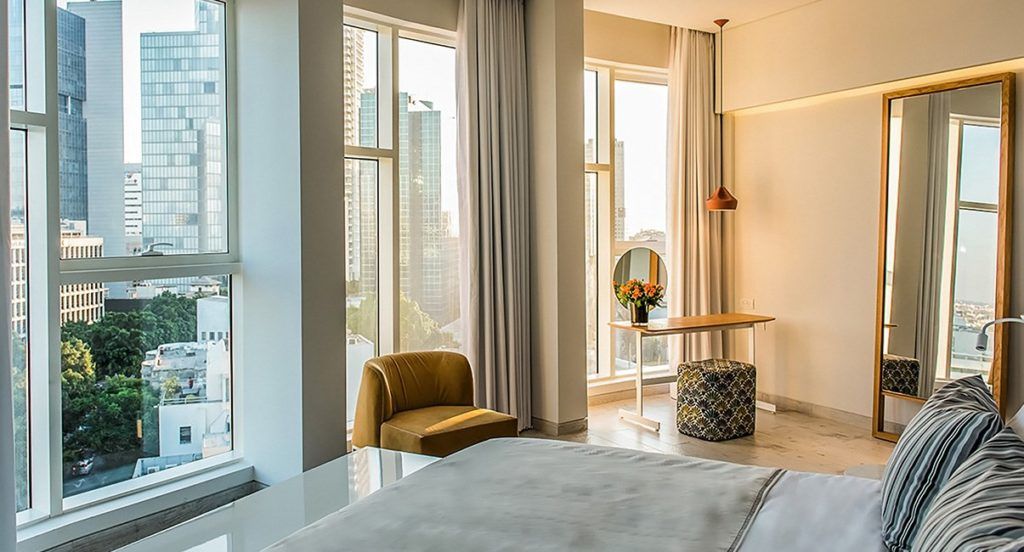 Celebrating the spirit and history of the UNESCO-listed White City is 65 Hotel Tel Aviv, located on the corner of Rothschild Boulevard and Nahmani Street. One of the metropolis' most gorgeous boutique hotels, 65 Hotel Tel Aviv is housed in a state-of-the-art eight-floor building that coexist with the surrounding Bauhaus buildings.
Its 74 rooms combine understated elegance and modern conveniences, complete with city-to-sea views, while the in-house cafe offers a rich and varied breakfast buffet for guests and the public.
(Image credit: 65 Hotel Tel Aviv)