By now, the refrain is clear: planes are grounded and holidays abroad are unheard of.
Sure, there's talk of travel bubbles and at press time, New Zealand and Australia have mutually opened their borders. For the rest of the world, travel beyond national boundaries remains a pipe dream.
Not that that has stopped HoteLux from launching. The membership-based hotel reservation app rewards its users with lavish perks, and it made its leap in January this year. The true potential though lies in its network of 4,000 luxury hotel properties worldwide. So at a time when no one can travel, where is the wisdom in this and are travellers taking the bait? We speak to HoteLux's Managing Director, Yihao Shi for more details.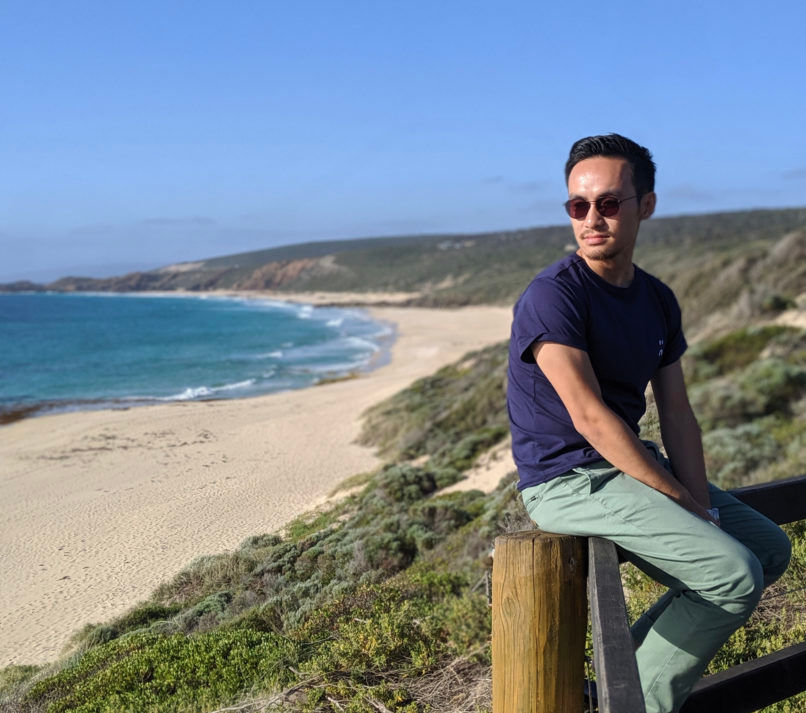 What's the difference between other hotel booking apps and HoteLux?
HoteLux focuses on luxury hotels and provides exclusive benefits when guests book with us. These benefits are usually only available exclusively to prestigious credit card holders and that includes up to USD$100 F&B/Spa credits, complimentary room upgrades, daily breakfast, early check-in & late check-out, and more. Guests will be able to double dip on points — collecting hotel points and enjoying the hotel's loyalty program benefits whilst still earning points that go towards redeeming HoteLux vouchers. We also have a dedicated customer service team to handle clients' special requests like birthdays and anniversary celebrations.
Why launch now during a pandemic when travel is still at a standstill?
Everyone is talking about staycations, it is the closest 'travel' experience we could have at the moment. People are familiar with hotels and the way to find best deals. Also, as a new brand and product, it'll take time for consumers to familiarise and for us to build a loyal community of users. I hope in the near future, when borders reopen, consumers would use HoteLux for booking their luxury hotels overseas.
It's branded as a luxury hotel booking app -- does this mean you filter out the hotels or the users?
We do prioritise listing luxury hotels with benefits in the app – that's our key selling point. But at the same time, we also have some other non-luxury hotels which people can book for different occasions or use HoteLux room vouchers to redeem. But no, we don't filter out users because the definition of a luxury hotel is really broad. Luxury hotel rates in Singapore can range from SGD300 to SGD1000 per night.
Why should a user pay to use the app when they can book on other apps for free?
HoteLux offers exclusive benefits that are not commonly provided in other hotel booking applications — such as up to USD$100 F&B/Spa credits, complimentary room upgrades, daily breakfast, early check-in & late check-out, and more. We have our own point collections program which rewards our users: every single dollar you spend with us will be rewarded as HoteLux points which you can use to redeem room vouchers in the future.
You travel a lot for both work and leisure, how do you satisfy your wanderlust during this period?
Having lived in Singapore for four years, there are still some parts of the island I have yet to discover. During this period, I have explored new places in Singapore such as the Southern Islands and even a farm in Kranji. I've also picked up a new hobby — doing Pilates Reformer on a weekly basis — and am just starting to see the results. Trying out a new activity is always a go-to strategy to combat the stay-home blues. But of course, the closest thing to a vacation now is by experiencing a staycation at an iconic hotel in Singapore. As someone who loves trying out new hotel experiences and who works in the industry, I have also gone on more than 10 different staycations in Singapore since the pandemic. Call it market research!
What are some of your favourite hotels around the world?
I love hotels with history. In Singapore, I really enjoyed my experiences at Raffles Hotel and Capella because they offer a good mix of history and modern design. Globally, The Ritz Paris, Mandarin Oriental Prague and Fairmont Peace Hotel Shanghai are my top three hotel picks.
When borders reopen and life returns to normal, what's one dream destination you'd like to visit, and why?
I am looking forward to visiting anywhere that I can ski. I used to go on annual ski trips and have been anticipating going back to the mountains soon!
For more information on HoteLux, visit the site here. It's available for download on the App and Google Play store.