Quebec is like a country within a country.
Canada's first language is English, but it makes a special exception of Quebec. This unique city has a French linguistic DNA though it still keeps its roots in Canadian culture. The metropolis is a coordinated fusion of history and modernity, complete with an unending love of the great outdoors.
It is here where you can find the natural beauty of Canada, from undisturbed mountains and glaciers to breathtaking lakes and forests: the views in Quebec are almost unparalleled worldwide. To get you started on your journey to this spectacular region, we put together a guide on the best places to go, dine and rest when the day is over.
How to get here: There are no direct flights from Singapore to Quebec. Connecting flights are available on carriers like Air Canada and Lufthansa. For shorter layovers, take an international flight to Toronto or Vancouver, and then take a domestic flight to Quebec.
Where to go
Old Quebec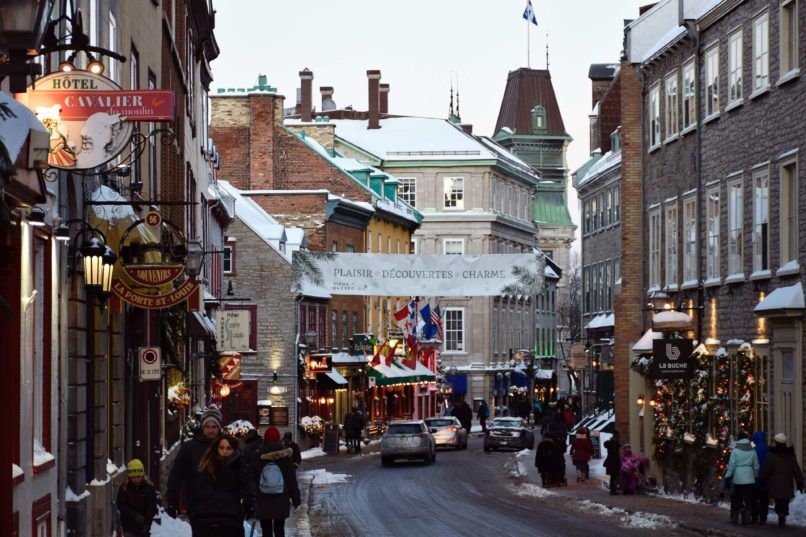 No trip to Quebec is complete without a visit to Old Quebec, a UNESCO World Heritage site. It is bounded by fortified walls that date back to the 17th century, contributing to an incredible vibe that only a 400-year-old district will bring. International brands are aplenty on the main street, but an insiders tip would be to visit the side streets, home to charming local shops. Old Quebec is also where you can visit Place Royal, a modest, cobblestoned square that was once where Quebec city was officially founded. Go on an architectural tour of the area, with magnificently restored buildings from the 17th to 19th centuries.
Montmorency Falls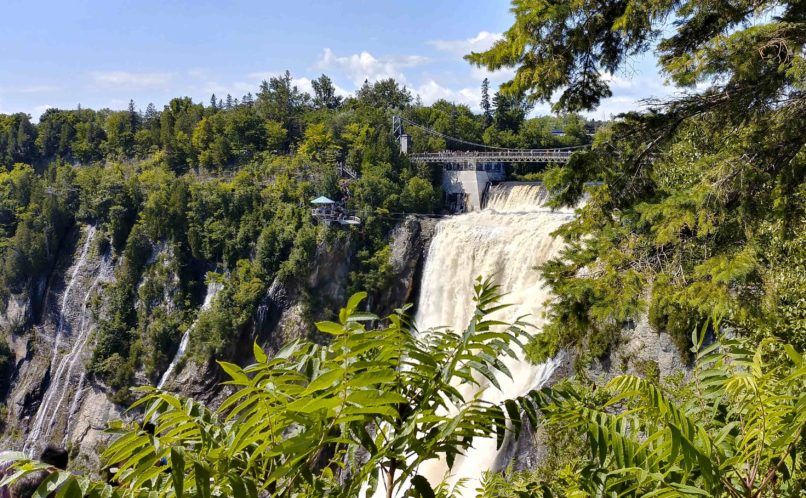 Montmorency Falls is located a couple of minutes away from Old Quebec. The waterfall boasts a height of 83 meters, making it a full 30 meters taller than Niagara Falls. To begin your journey, take the cable car up to the cliff for a walking tour at the Manor, which houses an interpretation centre, a gift shop and a restaurant. Then, follow the footpath along the top of the cliff to the suspended bridge for stunning panoramic views of the area.
Jacques-Cartier National Park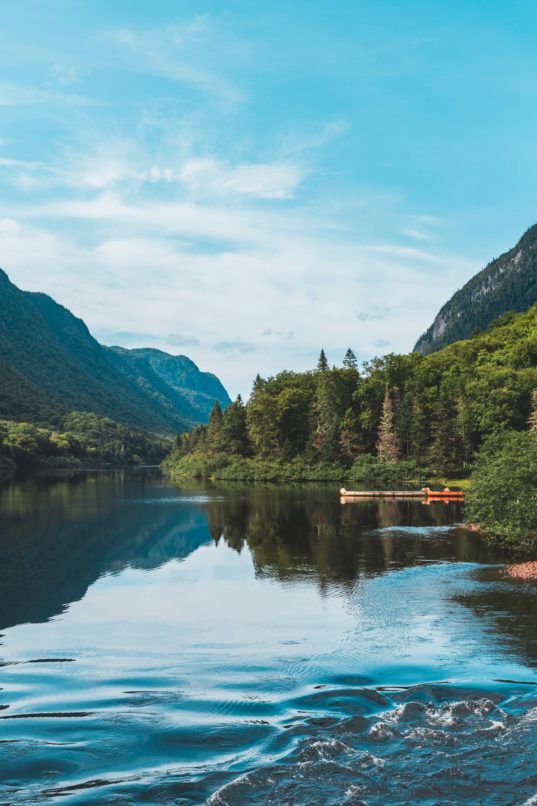 Just 30-minutes from Quebec City centre is Jacques-Cartier National Park, set on a 670 kilometres square piece of land. The vast and mountainous plateau is an intersection of deep valleys and rivers, which promises beautiful scenic views at every corner. Outdoor enthusiasts particularly enjoy coming here, as there are a multitude of hiking trails and water sport activities to challenge themselves with. In the winter, skiing is also an option. When visiting, make sure to keep an eye out for the animals — the lush surroundings are home to protected Canadian wildlife, including beavers, deer, and moose.
Where to eat
Le Saint-Amour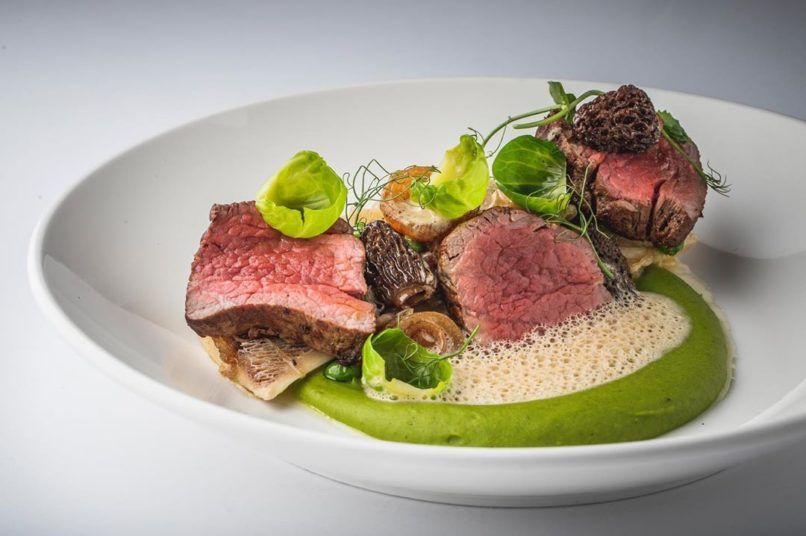 Make sure to stop by iconic Le Saint-Amour for one of your meals. The restaurant is divided into three dining spaces, including the main dining room which features a beautiful indoor garden with a soaring glass ceiling. Here, find a harmonious blend of refined French cuisine and modern innovations for a truly exemplary experience. The menu also highlights healthy ingredients sourced from local producers to produce a seasonal a la carte menu. Some interesting dishes include the hare ravioli with foie gras flakes and the British Columbia sturgeon with herring caviar. Crowd favourites include the seared duck foie gras, served with fresh beet cake, micro shoots, pistachio opaline and a tantalising pepper sauce to top it off.
Laurie Raphael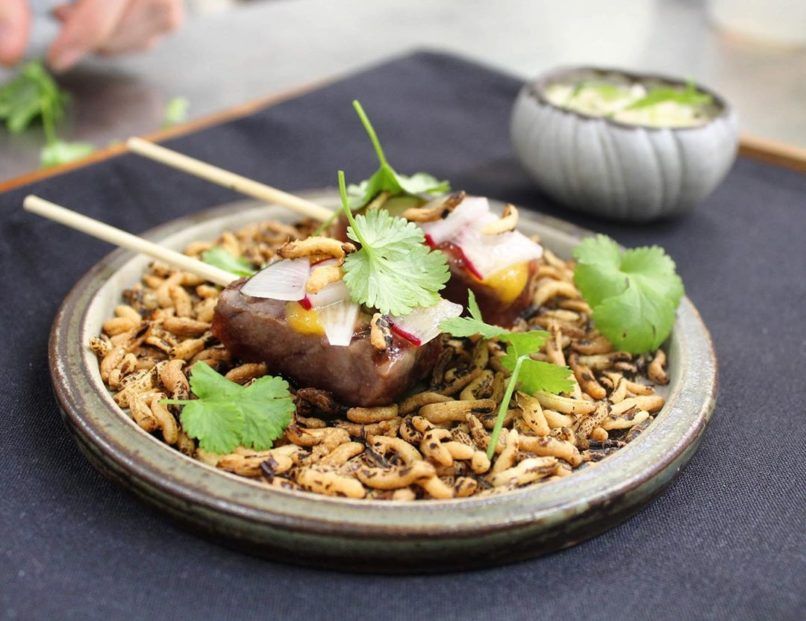 If you tend to overthink an a la carte menu, have a taste at Laurie Raphael, a chic French restaurant that only serves opulent set menus. These menus come in a variation of three to 13 dishes, with optional wine pairings. The menus are presented in five distinct themes, from new renditions of a classics to dishes that celebrate seasonal flavours. Vegetarians can also opt for the seven-course vegetarian menu, booking required. The entire dining experience is then made complete with its equally luxurious setting, appointed with minimalistic colours and moody hanging lights.
Rioux and Pettigrew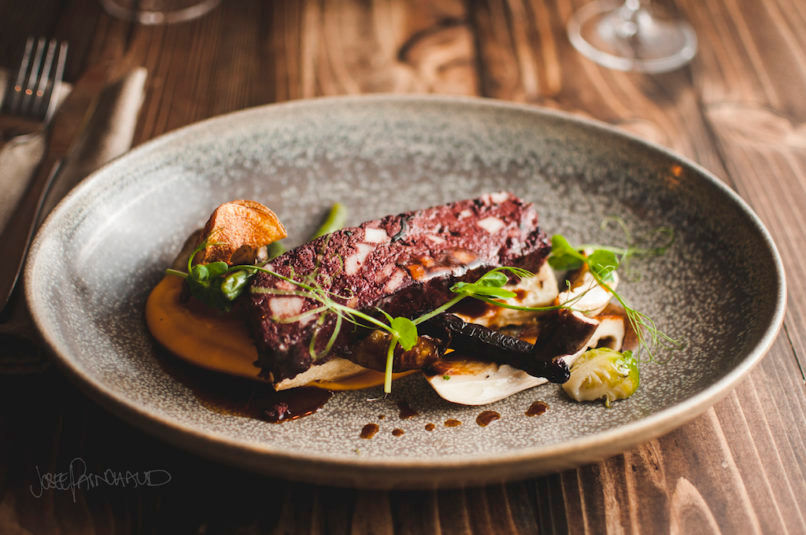 Rioux and Pettigrew is the place to be if you're looking for some local flavour. Its gastronomy is inspired by the restaurant's French's roots, spotlighting fresh, seasonal ingredients while shunning canned and processed food. Appetizers like the butternut squash veloute with local cheese shavings and the homemade gravlax smoked over maple wood is an indulgent way to start your meal, setting the stage for mains like the slow-cooked beef with creamy barley risotto. For those who cannot make up their mind, opt for their 'D'inspiration Pettigrew', a blind three-course meal menu that takes you through an experience of the city's finest and freshest ingredients.
Where to stay in Quebec
Fairmont Le Château Frontenac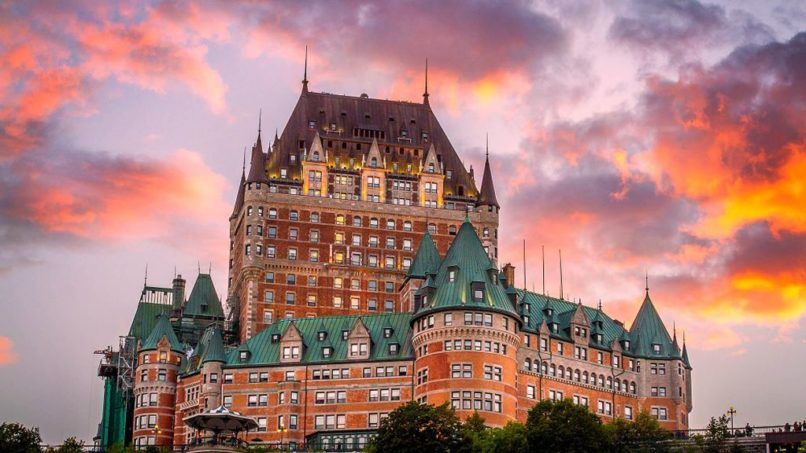 Many choose to gawk at Chateau Frontenac from a distance, but a truly immersive experience would be to spend a night here. The majestic, castle-like hotel overlooks the St. Lawrence River, and is a short three-minute walk from Cathedral-Basilica of Notre-Dame de Québec. Each of its 611 sophisticated rooms come with plush beddings and modern amenities, in either traditional or contemporary decor. All bathrooms are also fully stocked with Le Labo bath products, while upgraded rooms add river views. Peckish guests can have their meals in any of the three dining options. For morning coffee, head to the hotel's very own in-house Starbucks, situated on the terrace level.
Hotel William Gray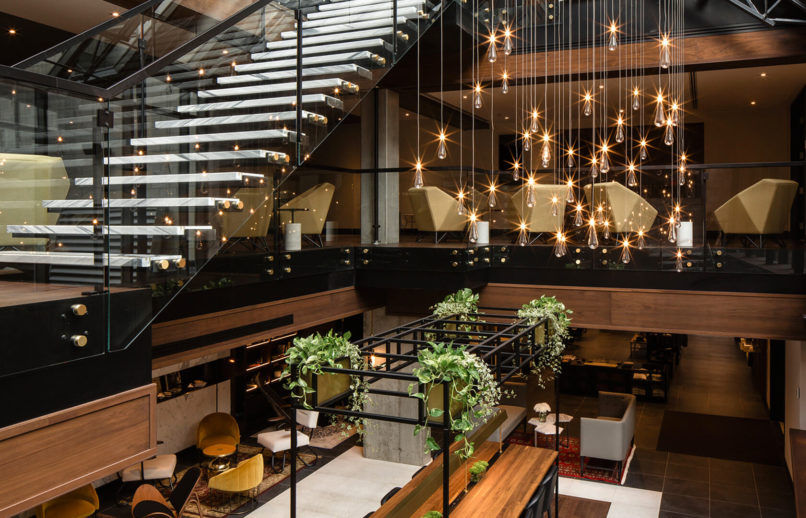 Two words are highlighted for all guests of Hotel William Gray. Rustic modernity. The establishment was born out of two 18th-century maisons that are combined with a stylish glass atrium and an eight-storey tower. Each of its 127 rooms and suites features sleek, contemporary amenities and a range of Le Labo bath products. It also boasts an adults-only heated outdoor plunge pool in a sheltered rooftop courtyard complete with two rooftop bars for a perfect day in. As for the spa, find them administered beside original fireplaces in the stone-walled cellars of the William Gray house. Experiences here include the signature Thermal Circuit, a sequence of hot and cold rooms infused with aromatherapy fragrances that features Canada's only salt cavern.
Auberge Saint-Antoine Relais & Châteaux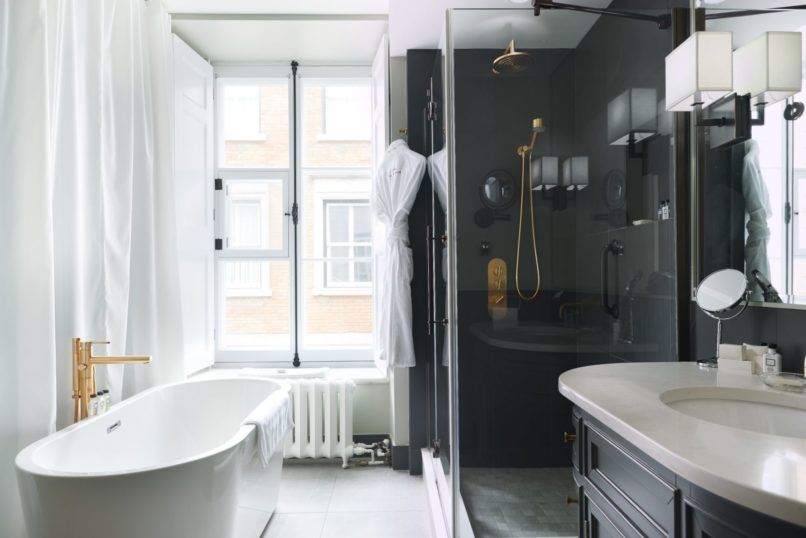 Auberge Saint-Antoine encompasses a trio of stone buildings in Quebec City's Old Port. The stylish establishment is adjacent to the Museum of Civilisation, and a six-minute walk from the Quartier Petit Champlain. It boasts 95 rooms and suites, all beautifully fashioned in a sophisticated, contemporary style. Each room carries a piece of its own unique history, and even features archaeological artefacts for curious guests to discover. Guests who are interested in learning more can sign up for the hotel's complimentary archaeological tour, which will take about 20 minutes. The property is home to a French-Canadian, farmhouse-inspired restaurant and a casual, bar-restaurant that features one of Québec City's top cocktail menus.